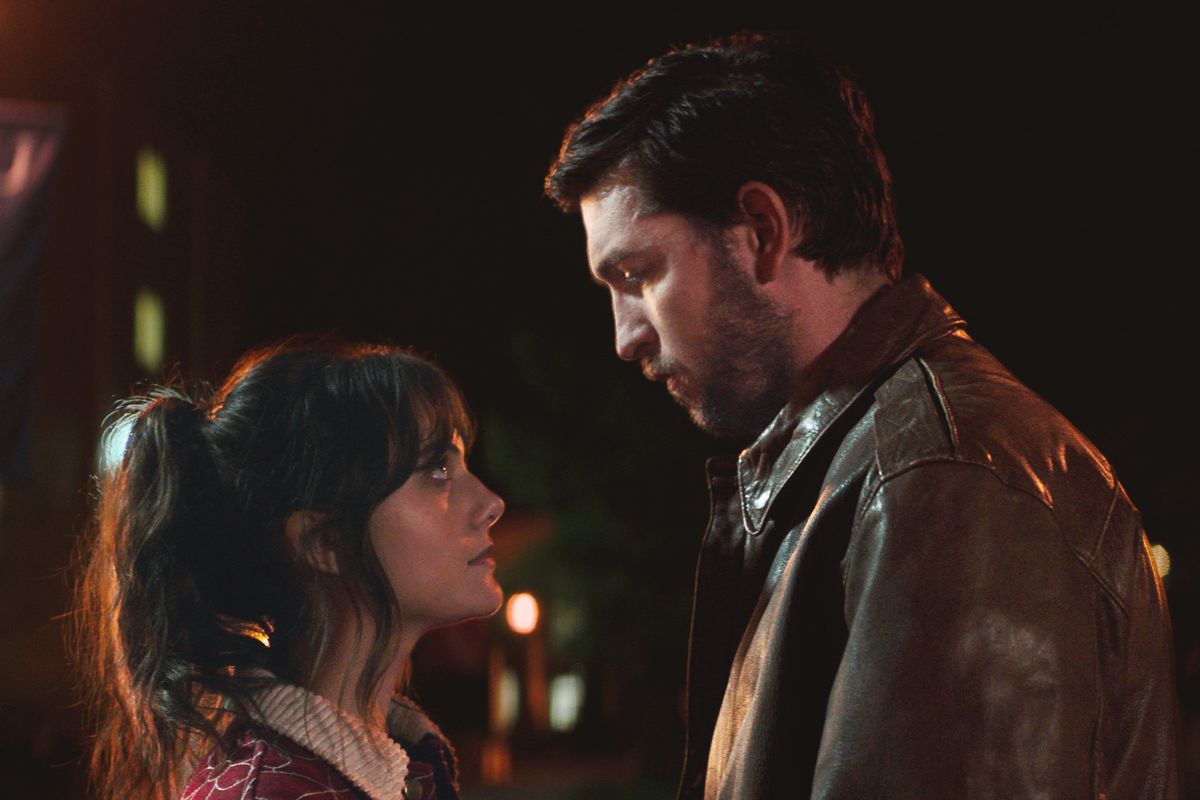 In Susanna Kogel's adaptation of Kristen Roupenian's The New Yorker viral short story, Cat Person, Margot (Emilia Jones) and her friend Taylor (Geraldine Viswanathan) are mortified as they examine Margot's phone, which keeps receiving nasty, disrespectful texts from Robert (Nicholas Braun), her would-be boyfriend. This specific scene is quite chilling and it reminded me of a time when a man attempted to flirt with me, to which I replied that I wasn't interested and that I was gay. After that, the person stated that I was ugly anyway. The film takes this male behavior into consideration and offers the audience a relatable premise, a horror and a rom-com all in one. Although the film significantly drags in the middle, the third act will knock you out as Jones and Braun's performances stick with you post-viewing.
There is no doubt in the fact that modern dating is challenging. Margot, a student working part-time in a movie theater, is all too familiar with it. But when a cinema regular, Robert, expresses interest in her, Margot decides to take a chance despite the numerous red flags in front of her. As the audience watches Margot's dating adventures, one thing that stands out is that the entire film is shown solely from her point of view. It's one of the best parts of this unevenly paced drama-thriller, reminiscent of Fresh; it's fascinating to see the dating world through Margot's eyes, who constantly fears of becoming prey as a single woman.
The overwhelming fear of being sexually abused is central to Cat Person's plot. The director employs filters, frequently red or green, to distinguish Margot's panic attacks, daydreams, and nightmares from real life. The lead's relatable internal monologues even further play into her fears – scenes in which the audience hear Margot narrating certain situations are one of the best aspects of the otherwise overlong adaptation. The film's biggest flaw is undeniably its tempo. The second act is far too long and poorly paced, risking losing an audience before the action truly begins. As a result, viewers may abandon the movie before the third act, which is the best, most developed, and most startling part of Cat Person.
If you're willing to wait, Jones and Braun prove that they carry this film on their shoulders. Both offer layered performances, particularly the CODA actress, who embodies a very relatable character. Isabella Rosellini, who portrays Margot's professor, is also a pleasure to see while Viswanathan playing the lead's best friend, serves as a voice of reason in the story.
The film isn't afraid to be cringe-worthy; in fact, it thrives on the awkwardness of the first kiss and, especially, the first sexual encounter with a new partner. Margot's internal monologues only exacerbate these feelings. These moments serve a specific purpose and work in the story in a way that would otherwise cheapen the plot.
Ultimately, Cat Person is one of those films that the majority of people will only see once. Because of the film's slow rhythm and length, it becomes a production for those who enjoy analyzing the scenes, read between lines, and those not minding cringe-y moments. Regardless of its flaws, however, Emilia Jones once again demonstrates her skill alongside always great Nicholas Braun.
Grade: C+