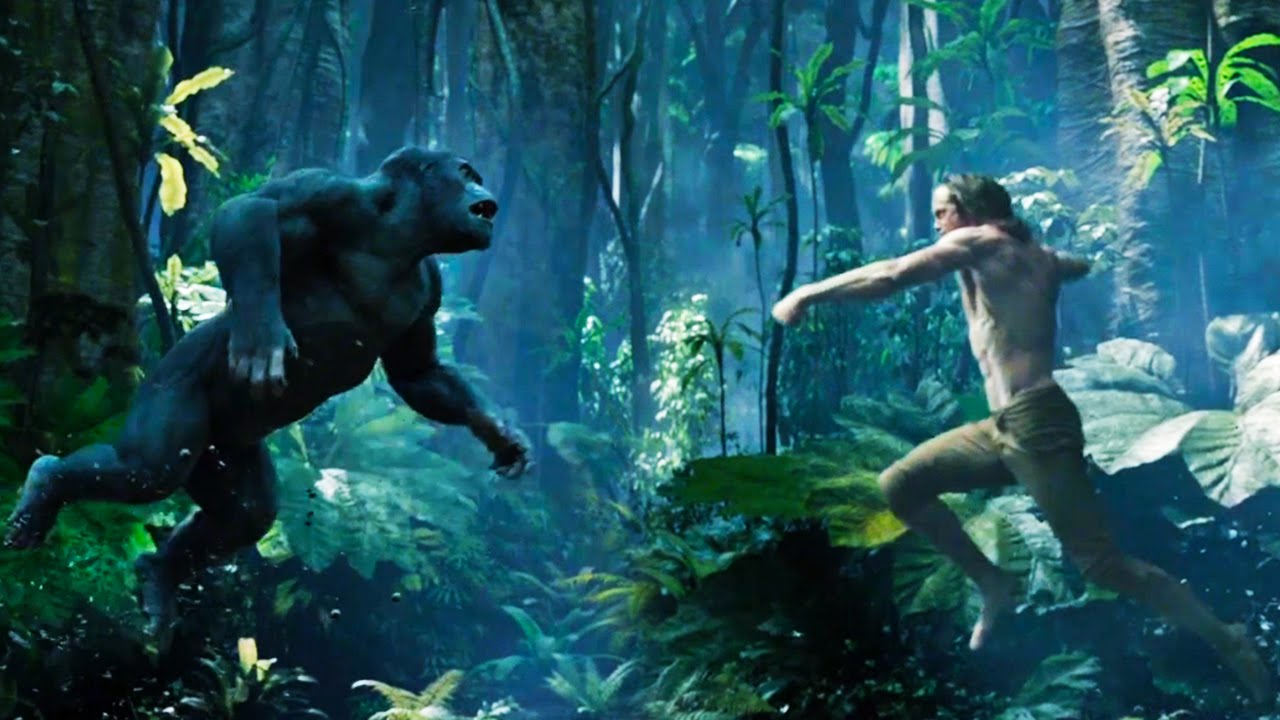 The Legend of Tarzan takes place years after Tarzan has left the jungle with his now wife Jane (Margot Robbie). He has left his jungle ways behind and  goes by his real name John Clayton III, Earl Of Greystoke (Alexander Skarsgard). John is still adjusting to his new life with Jane when he is asked to return to the place he once called home.  King Leopold of Belgium  has claimed the land of the Congo as his own and is now facing bankruptcy. He has accumulated debt from his railroad expansion in the Congo and needs a celebrity face such as Tarzan to sing the King's praises for the work he is doing. Little does John know, the King has entrusted his closest advisor Leon Rom (Christoph Waltz) to deliver Tarzan back to Chief Mbonga in exchange for diamonds worth enough money to pay the King's debts.
I felt relieved when I first began to watch the film that we would not have to sit through another remake that tells a story most of us already know. The movie also touches on the horrible effects of colonialism in Africa. It was a pleasure to see they gave Jane her own story and sense of independence in this film. She will not be your normal damsel in distress character and Margot Robbie plays her beautifully.
A new friend has decided to join John for his latest adventure and it is none other than George Washington Williams (Samuel L. Jackson). Samuel L. Jackson brings laughter to an already tense story. His character joins the adventure to address claims that King Leopold has been enslaving the natives to help build his new colony in the Congo.
Overall, this was a great movie with a superb cast. I truly appreciate the diverse and historical take on this old classic. This is definitely a movie for the entire family to go see in theatres. I would recommend you PAY for this film.
The Legend of Tarzan opens everywhere 7/1. Purchase your tickets in advanced from Fandango and don't get sold out!
Have you seen The Legend of Tarzan? Vote and share your thoughts below!