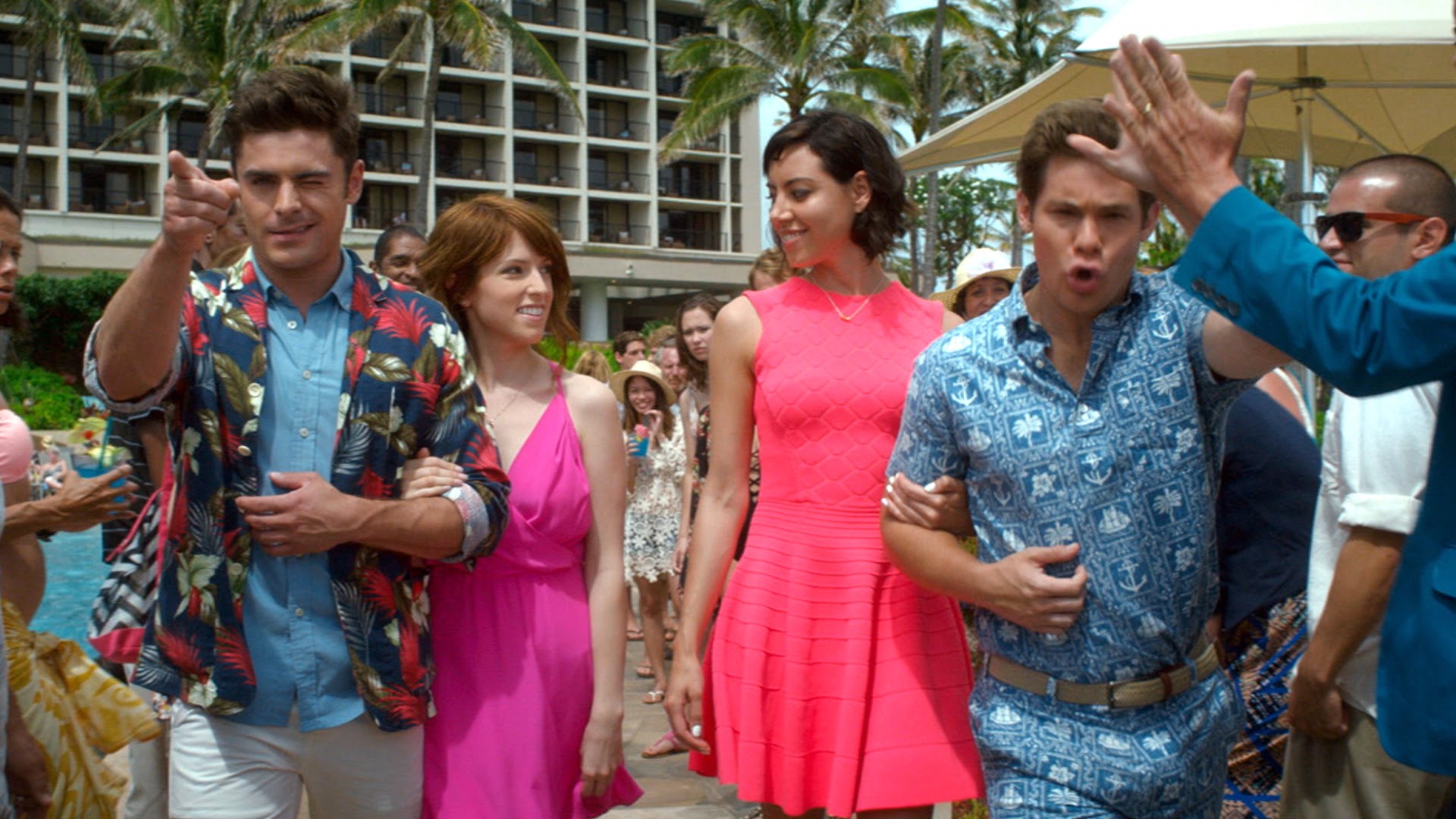 Mike and Dave Need Wedding Dates centers around the Stangle brothers Mike and Dave, Adam Devine and Zac Efron, who have been told by their family to find nice respectable wedding dates for their sister's wedding. Their family is tired of them ruining all of their family events with their wild partying ways and feels they need the distraction of a nice woman to keep them in check. Mike and Dave set out on a national search for wedding dates but struggles to find the perfect set of women. When they are ready to give up hope they find Tatiana and Alice, Aubrey Plaza and Anna Kendrick, who may not be who they really seem.
What the Stangle brothers do not know is Tatiana and Alice have just been fired from their job and now has no money. They are bad girls who saw their wedding date ad on television and are determined to earn a free vacation to Hawaii. They transform themselves into the women they believe the brothers would be willing to introduce to their family.
The ladies join the brothers on the destination wedding and the Stangle brothers notice these women may not be the nice young respectable ladies they first met. The movie gives you hilarious jokes and physical comedy that will leave you with a stomach ache from laughing.  Aubrey Plaza and Anna Kendrick truly stole the show with their bad girl jokes and antics. Some of the jokes are a little raunchy but what do expect from this cast.
Overall, I thought the movie was funny with just a few slow parts. I would definitely recommend for a fun date night or with a group of friends to see in the theater. This movie definitely warrants a PAY in my eyes.
Mike and Dave Need Wedding Dates opens in theaters on July 8th. Click here for tickets now before the movie tickets sell out. Have you seen the movie? Share your thoughts below!