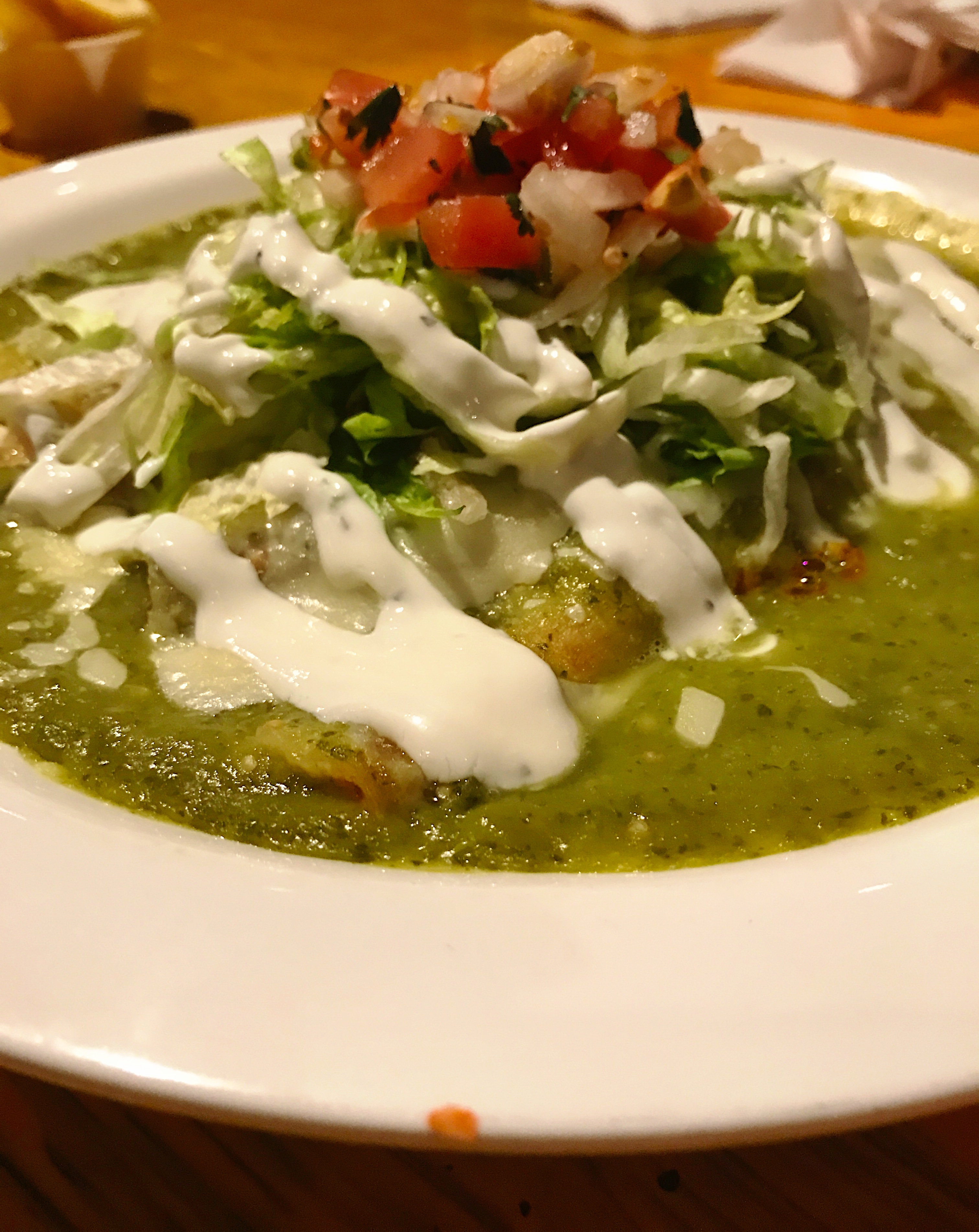 I have been trying to expand outside of the perimeter to find some fun places to eat when I was invited to attend Teela Taqueria. Teela Taqueria was created by a brother and sister team, Artemis "Arte" Antoniades and Nikitas "Nik" Panagopoulos, to deliver exquisite Mexican cuisine with a global twist to Teela Taqueria. Located in the swanky City Walk Shopping Center, Teela Taqueria is Arte and Nik's answer to Sandy Springs residents looking for an inexpensive, trendy, fun-filled restaurant to get their Mexican-faire fix.
Atmosphere
Teela Taqueria has the best interpretation of Mexican food matched with Southern and international highlights. Teela Taqueria is perfect for drinks and dinner with friends or even for a fun family night. Their restaurant also has a great patio outside of the Sandy Springs Amphitheater which is great during the spring and summer weather. The inside of the restaurant was vibrant with colors and fun art to look at. The particular night I dined there,  a band was playing some amazing cover songs which made for an enjoyable dining experience. Also for those of you wondering, Teela Taqueria offers more than enough parking within their shopping complex so no need to worry about driving.
Food Highlights
Before I go into my food order I have to talk about their nachos and dip they offer. Their tortilla chips are so good especially since they are seasoned, unlike most Mexican restaurants. I paired the tortilla chips with some guacamole, queso blanco, and salsa.
There was so much I wanted to try on their menu so I decided to start with their tacos. If you are a shrimp lover then you must start with the Bang Bang Shrimp. This dish comes with breaded shrimp tossed in a smoky chili aioli and lettuce on a flour tortilla.  It was absolutely amazing and I promise you will not be disappointed.
For my main dish, I decided to try their enchiladas which come with a traditional corn tortilla instead of the flour one like most restaurants. You can choose different meats for each enchilada (2 is included in the order), so I went with the beef brisket and pork carnitas with a tomatillo salsa verde sauce all over. It also comes with lettuce, tomato, and sour cream. This was definitely a treat!
Now, what is a nice dinner without a dessert to end the night? I decided to go with a classic that never disappoints. Their brownie sundae comes with hot fudge and ice cream on top to end the night on a sweet note.
Overall, I had a great time at Teela Taqueria and if you are in the Sandy Springs area you should definitely try the restaurant out. Have you been to Teela Taqueria? What was your favorite dish?
227 Sandy Springs Place
Sandy Springs, GA 30328
This slideshow requires JavaScript.