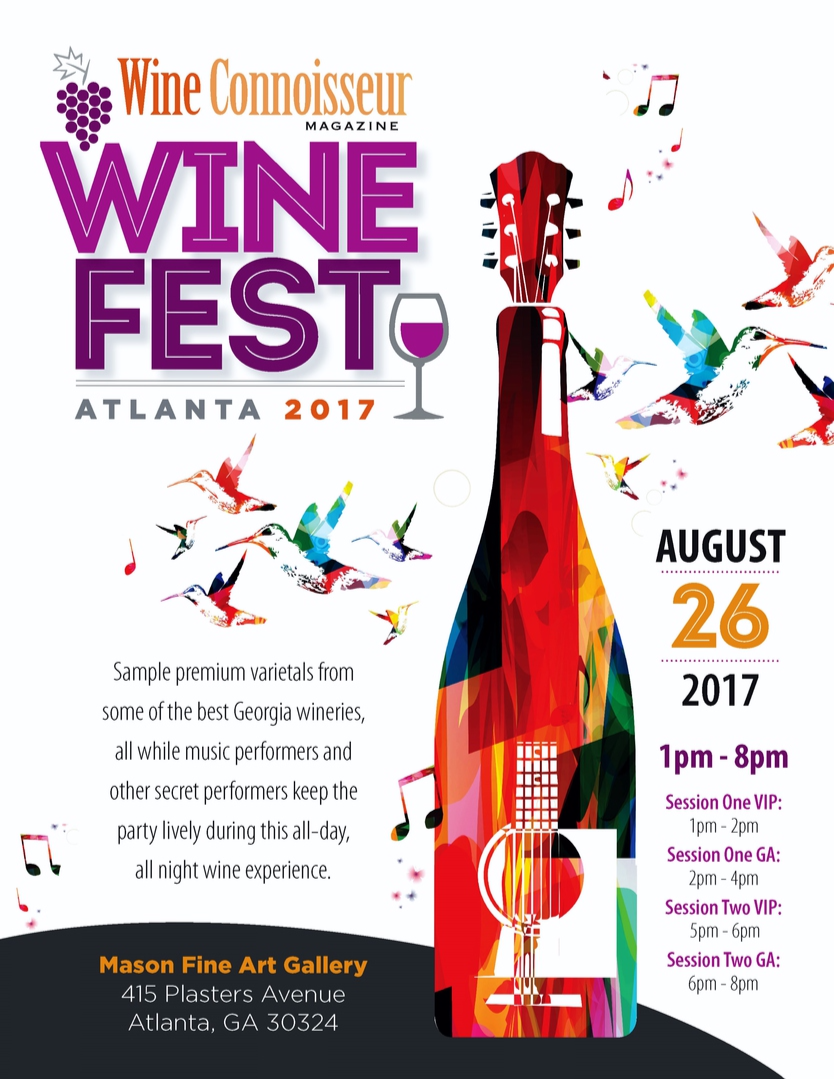 Wine Connesiour Magazine is bringing a new wine festival to Atlanta this year! The Wine Fest Atlanta 2017 will take place at the Mason Fine Art Gallery on Saturday, August 26, 2017.  
You will have the chance to sample premium varietals from some of the best Georgia wineries while listening to live music in a beautiful art gallery.  There will be two separate sessions to choose from for both VIP and General Admission. Ticket prices are $55 for General Admission and $75 for VIP. For a limited time, tickets for General Admission are $32.50 (40% off), and VIP is $45 (60% off).  Click here to purchase your tickets now before they sell out.
Session Times:
Session One VIP 1-4PM
Session One General Admission 2-4PM
Session Two VIP 5-8PM
Session Two General Admission 6-8PM
This is an event you do not want to miss! Comment below your favorite wine buddy!