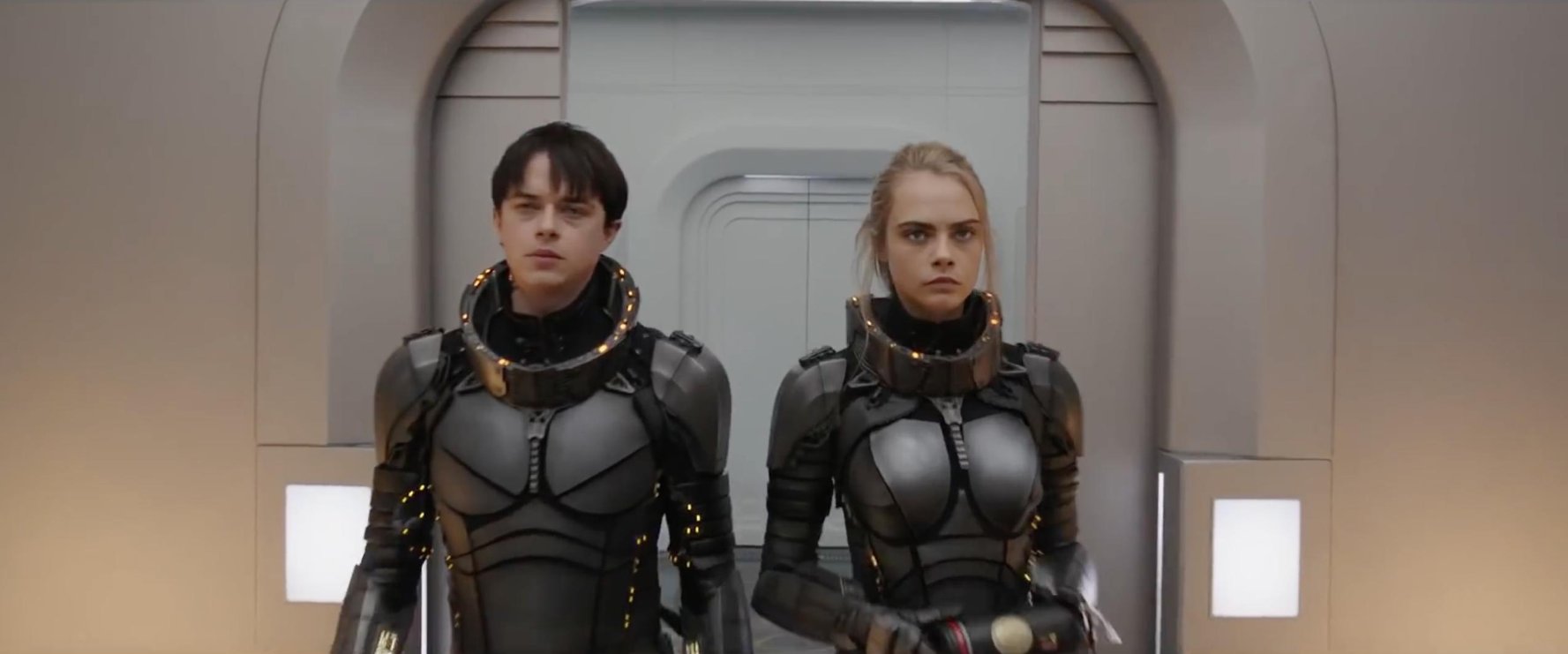 Valerian centers around Alpha which is a city comprised of species from over a thousand planets. There is a threat to the city that compromises the safety for all of those who inhabit it. Major Valerian (Dane DeHaan) and Sergeant Laureline (Cara Delevingne) are sent on a secret mission to retrieve a package for the government which is best described as an alien United Nations. From then on Valerian and Laureline set out to complete their mission as they try to uncover where this threat is coming from and who is behind it.
Valerian delivers on being a visual masterpiece, especially within the 15 minutes of the film as we discover a beautiful new planet which just stunning to look at. Where Valerian goes wrong would be their lack of a solid storyline mixed in with an unbelievable romance between the two main leads.  At the beginning of the film, you see Valerian begging for Laureline's hand in marriage. This was confusing for me not only because they both look like they're not a day over sixteen but due to DeHaan not striking me as the bad boy type. Their characters romance seems forced and so does the storyline of the film.
Where Valerian goes wrong is their attempt to capitalize off cult favorites such as the Fith Element and Avatar. They try to include certain aspects of each film, but where they get it right in the visual effects, they get it wrong in providing the audience with a captivating storyline. Valerian leaves the audience feeling like they should have stayed at home to rewatch Avatar or The Fifth Element again. I would have to recommend you WAIT to see this film in theaters. This film is not even worth the Redbox rental but better suited for a Saturday night at home when you have nothing else better to do.
Valerian and the City of a Thousand Planets hits theaters this Friday, July 21st. Click here to purchase your tickets now at Fandango, so you don't get sold out. Have you seen Valerian and the City of a Thousand Planets? Share your thoughts on the film below in the comment section.