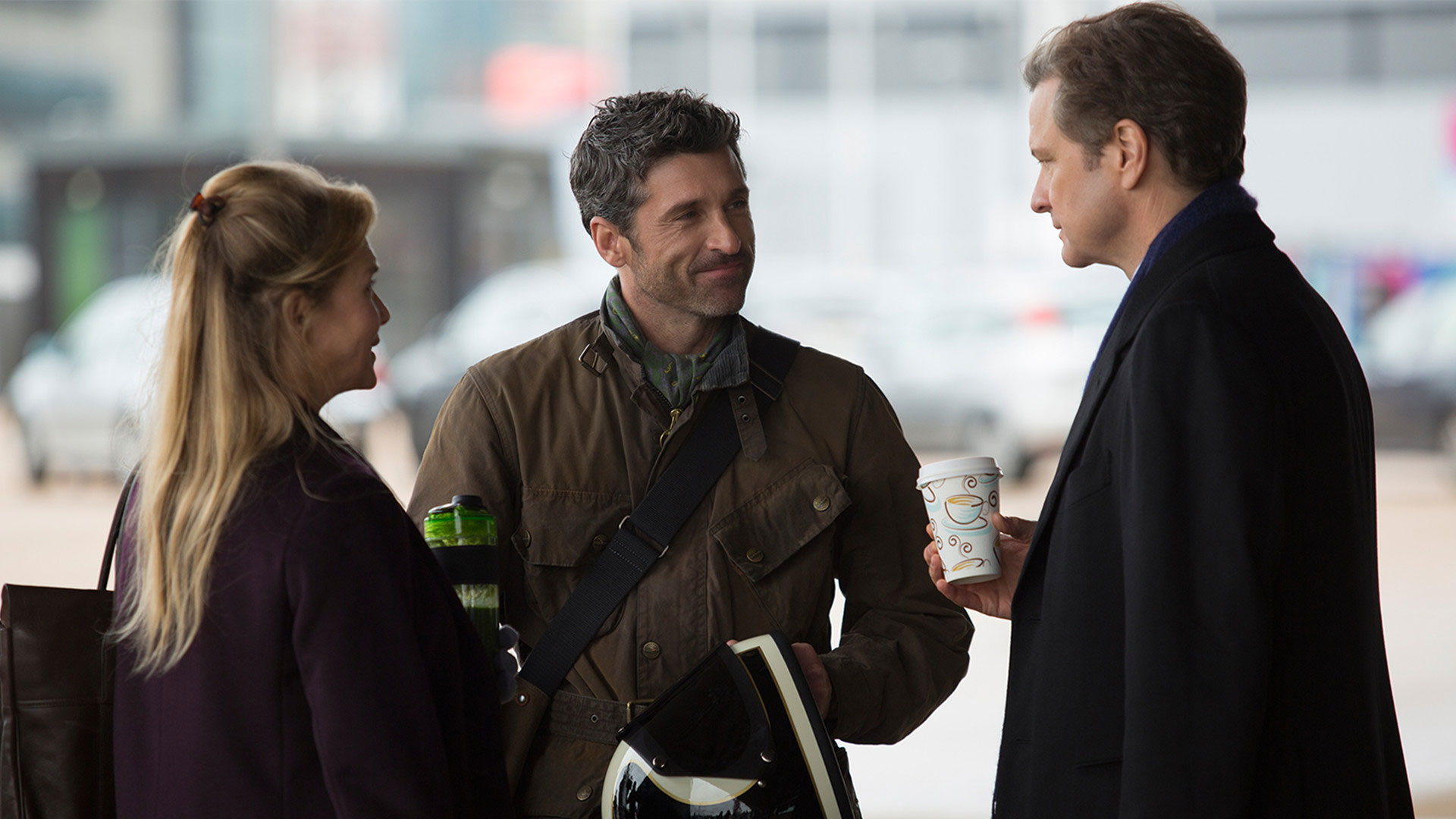 Bridget Jones Baby opens up unfortunately where we began in the first film. Bridget Jones ( Renée Zellweger) has found herself alone yet again and wondering where her life is going. She is more confident in her body and career but is not so confident that she will ever find true love. Bridget decides to forget about love and have some fun for a change. She goes to a musical festival where she meets Jack ( Patrick Dempsey), a successful businessmen, and has a wonderful one night stand.
Bridget is still on a high from her encounter with Jack when she runs into her old beau Mark ( Colin Firth) and rekindles some old feelings. Bridget, still deciding to move forward and not back to her past, tries to get her life back on track when she finds out that she is now pregnant. The film then follows her struggle to embrace motherhood while also trying to figure out who the father of her unborn child is. Her journey takes her on an unforgettable ride of self-discovery and love.
I have to admit I have missed seeing Patrick Dempsey (forever in my heart known as"McDreamy") on the big screen and boy do those eyes not disappoint in this film. He gives Colin Firth a run for his money while both men fight to win over Bridget's heart. The casting for the two leading men are perfect and it is a real treat to see all of our favorite friends of Bridget return as well.
Overall, I was very impressed with this film. I laughed, cried, choked from laughing too hard, and absolutely fell in love with this sequel and all of the characters. In my opinion, this third installment of the franchise was better than the first two. In in a world where many of us don't understand why the movie industry is still making sequels, Bridget Jones Baby has definitely solidified why sequels are still needed. I can confidently say that you will love this film! You should definitely PAY to go see this in theaters.
Bridget Jones Baby delivers into theaters on September 16th. Purchase your tickets now at Fandango and don't get sold out! Comment below if you are #TeamJack or #TeamMark!