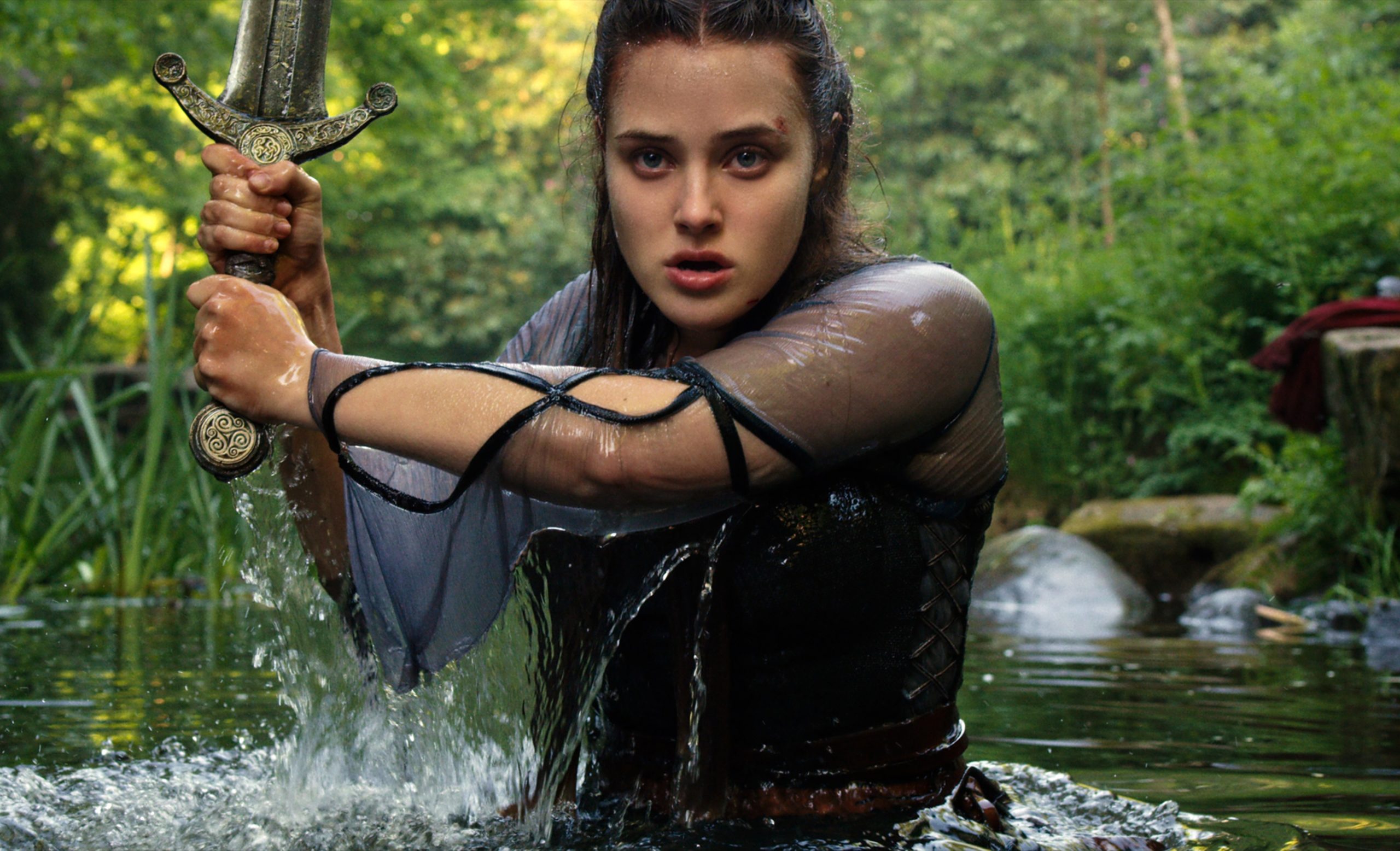 Netflix has released its first look photos on their new upcoming tv series Cursed. Based on the New York Times best-selling novel of the same name, the series stars Katherine Langford (13 Reasons Why) about a re-imagination of the Arthurian legend of the Lady of the Lake. Cursed does not have a release date as of yet but will hit the Netflix streaming platform Summer 2020. Be sure to check out the Cursed Netflix Poster and first look images below!
Cursed Netflix Poster:
Cursed Synopsis:
Based on the New York Times bestselling book, Cursed is a re-imagination of the Arthurian legend, told through the eyes of Nimue, a young woman with a mysterious gift who is destined to become the powerful (and tragic) Lady of the Lake. After her mother's death, she finds an unexpected partner in Arthur, a humble mercenary, in a quest to find Merlin and deliver an ancient sword. Over the course of her journey, Nimue will become a symbol of courage and rebellion against the terrifying Red Paladins, and their complicit King Uther. Cursed is a coming-of-age story whose themes are familiar to our own time: the obliteration of the natural world, religious terror, senseless war, and finding the courage to lead in the face of the impossible.
Cursed Netflix Photos: