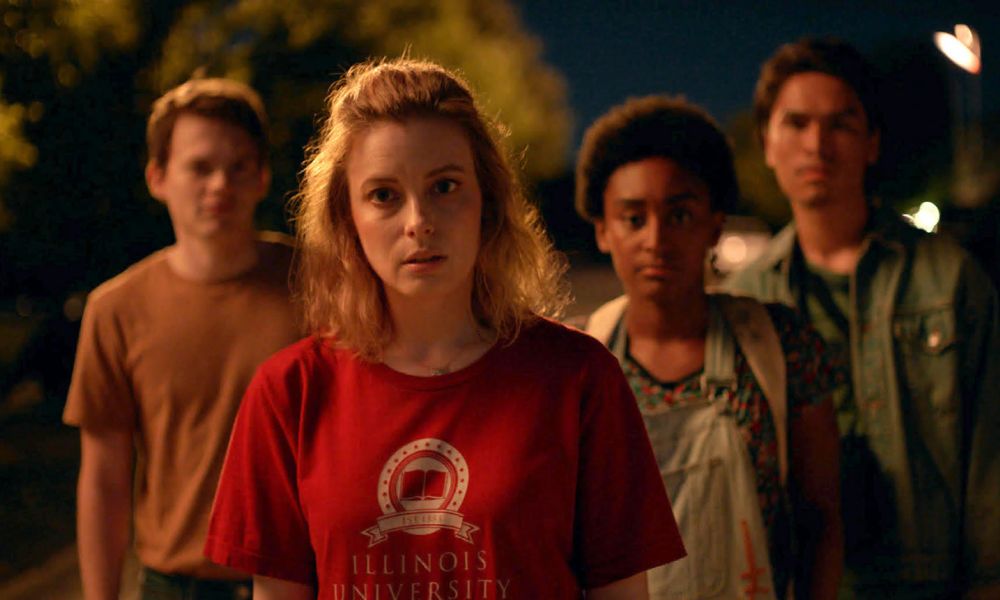 No film this year has captured what it's like to be a millennial today like I Used to Go Here. Writer-director Kris Rey has created a funny and relatable film through the character of Kate Conklin (Gillian Jacobs) whose celebration of her first published novel is cut short when lower than anticipated sales has her publisher cancel her book tour. As the film takes her on a journey through her past, she begins to question whether or not she took the right path. We find ourselves questioning this of our own lives as a result of being thrown out into the world after college expected to find a job right away and begin our careers. Colleges make us feel like the whole street will be lined up with prospects, but the truth is, jobs are scarce, and for the available ones, employers somehow expect us to have seven years of work experience in our desired career path right out of school. It makes no sense and we begin to doubt our skills because jobs are always being given to someone "better". Wearing her old college t-shirt with "Your future starts now" printed on the back, Kate's stuck in limbo as the future she dreamed for herself isn't like what she imagined it would be.
In a familiar beat when a character's life isn't going according to plan, Kate finds herself returning to her hometown. A former professor and old crush, David (Jemaine Clement), invites her to do a reading of her novel at her old alma mater, and for a moment, she forgets how unsuccessful her book is. During the reading, which showcases wonderful music cues by Curtis Heath and camerawork by Nate Hurtsellers, Kate is in tight focus and draws you in as she reads her book with enthusiasm, unfazed by any criticism. As her little excursion continues, with awkward run-ins with old college classmates, reliving the college party scene, and making friends with roommates who live in her childhood home, she beings to realize that she hasn't progressed much since graduating. That feeling of failure that comes often with "adulting" sets in and she begins to wonder if she's ever been on the right path. 
The film is full of awkward humour which is appropriate in a film where everyone feels so unsure of themselves and this humour also takes the cast on some uncomfortable misadventures. It's a comedy that's messy and not void of cringe which, admittedly, does damper it a bit but the cast is superb. Jacobs carries the film and that millennial burnout and dissatisfaction on her shoulders, and you can't get enough of Clement as that charismatic, scruffy, middle-aged guy who exudes so much dad energy. The cast is also wonderfully diverse with welcome appearances by The Miseducation of Cameron Post's Forrest Goodluck, and Zoe Chao who's always funny in everything she's in. And Rammel Chan is a stand out as Kate's tour guide and mega-fan, Elliot. 
It's always nice to watch a character going through something so familiar. As Kate touches on how hard it is to be a female author, blaming it on the state of the publishing industry, it's reflective of the state of all industries. Rey also highlights how Gen Z creatives are shaking things up, trying to make careers for themselves on their own, away from what's been created by those before them. It's hard to not compare yourself to others; it's hard not to feel like giving up.
I Used to Go Here encourages the admittance of needing to improve ourselves, but that our talents should never be compared to others'. It's a piece of light and relatable entertainment that also surprisingly delivers one of the best and emotional lines of the year.