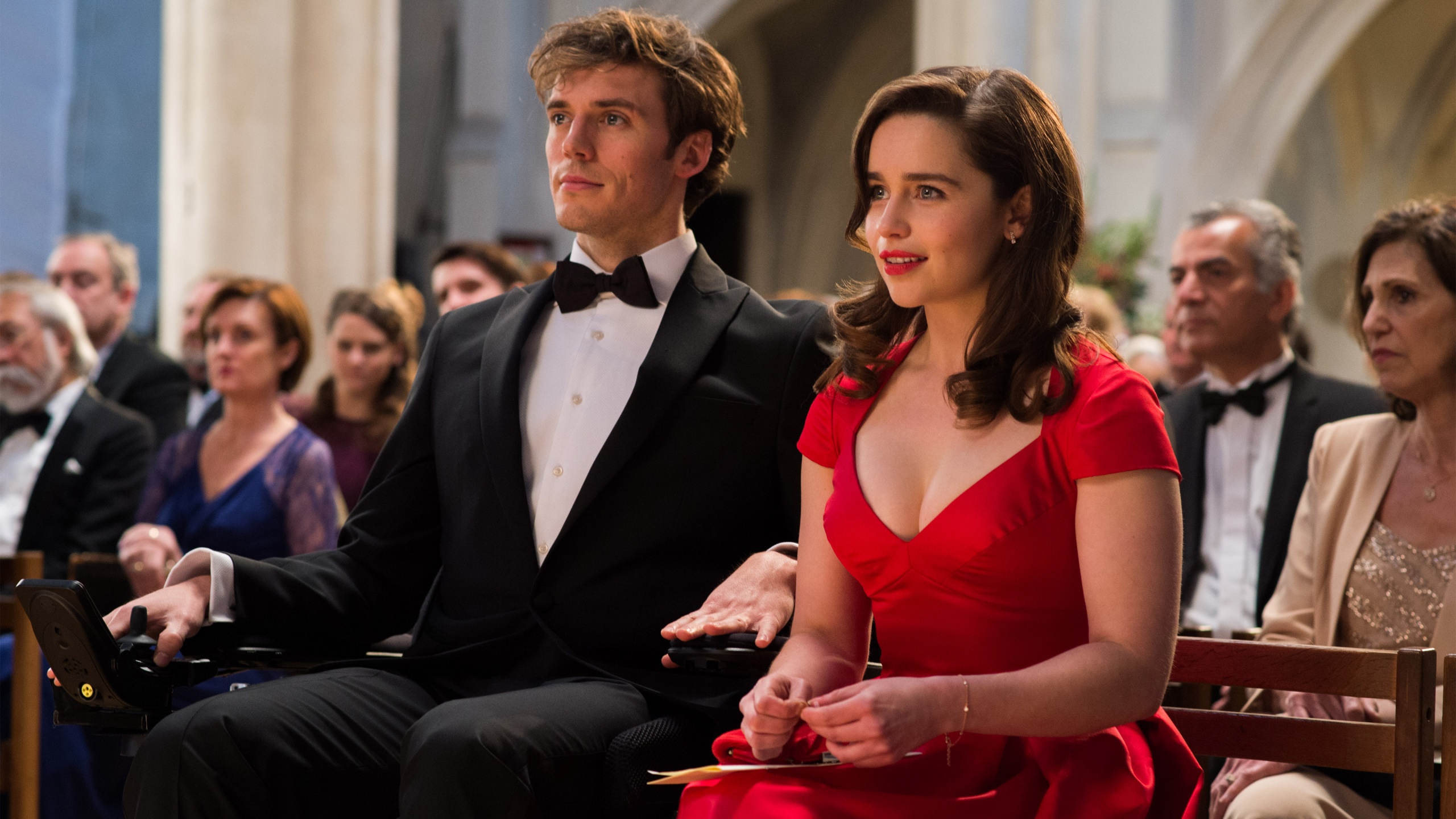 I haven't had a movie authentically move me in such a way since The Notebook. In Me Before You,  Sam Claflin portrays an excellent William Traynor, paraplegic man dealing with the challenges of his condition, so much so that I no longer refer to him as the guy from Hunger Games. Although in a wheelchair, Claflin still has the ability to make you swoon. Yet you'll more than likely fall in love with Emilia Clarke who plays opposite Claflin in the film. She's quite lovely as the Brits say, and you'll wind up wishing she were someone you knew within the first 20 minutes of the film. Clarke's portrayal of Louisa, a warm, witty and corky woman who shakes things up for William, is spot on.
Yes, there were a few cheesy moments (longing glares and awkward romantic pauses) that made me giggle, but short of what you're used to putting up with in a romance feature. You'll smile more than cry. I only got teary-eyed once and shed one tear. Oh, and did I mention that the soundtrack is freaking awesome too! Who knew you would even want to say that about a movie in 2016?
Well, if you haven't guessed it by now, this is certainly a film I would say PAY for.
Me Before You opens everywhere 6/3. Fandango VIPs, buy tickets to Me Before You now and get a FREE soundtrack song download. Offer valid 5/31-6/13 or while supplies last. Terms apply.