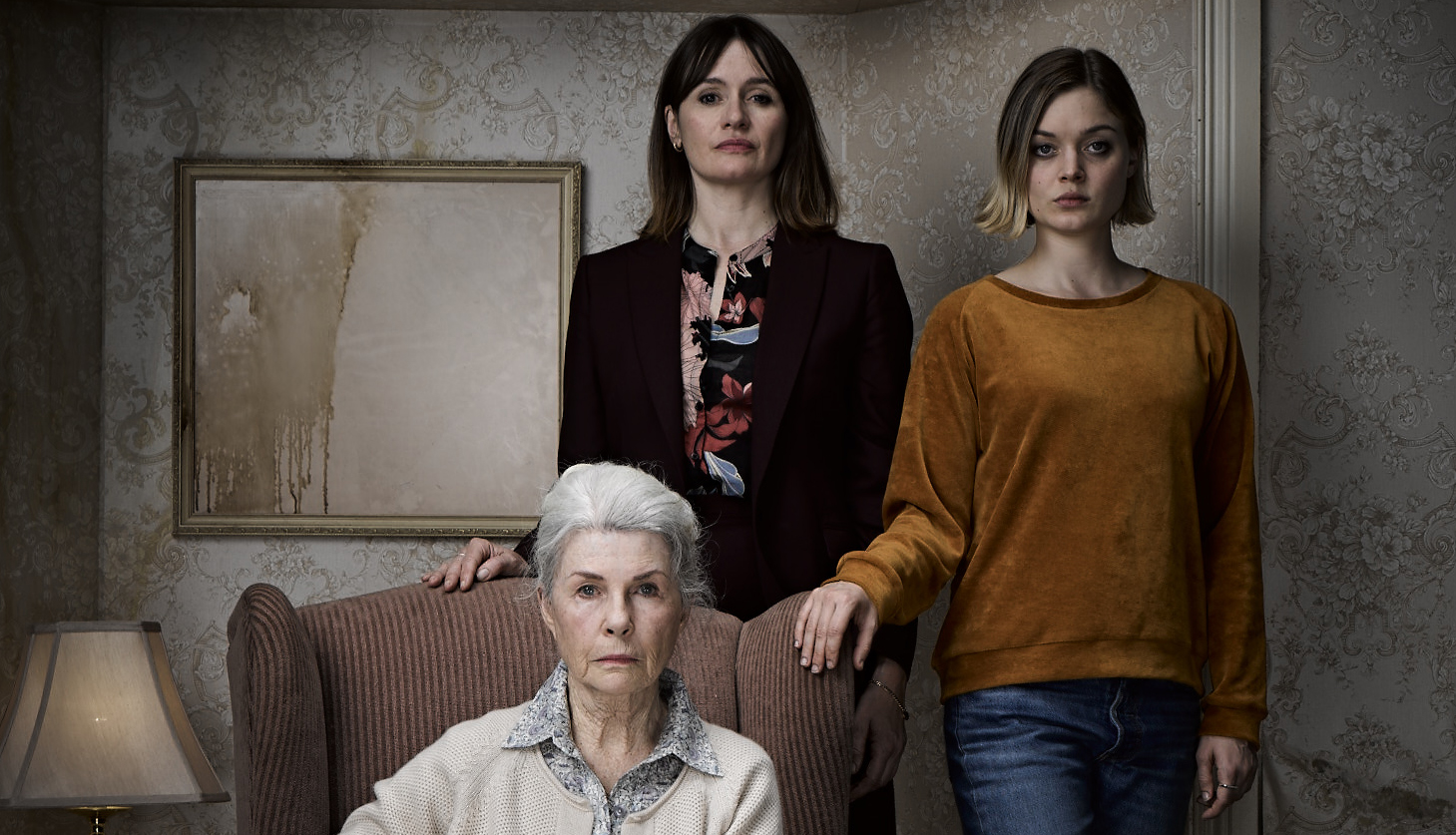 Kay (Emily Mortimer) arrives with her daughter Sam (Bella Heathcote) to her family home in search of Kay's missing mother Edna (Robyn Nevin). Set in Australia, and surrounded by forest, mother-and-daughter discover a house in disrepair. Filled with rotting fruit; cryptic post-it notes; and disused tennis court, the now once vibrant home has black mold staining its walls; with the creaking settling of floorboards as its soundtrack. However, something else; a sinister being; lurks behind the walls. Natalie Erika James' debut feature Relic is a haunted house thriller that's just as much about mental health and the responsibility children have toward their parents, as any dark forces.
When Kay and Sam come upon Edna's dwelling, they arrive with some baggage. Kay and Edna are clearly estranged; and the latter suffers from lapses in memory. In fact, weeks earlier, when she called Kay to explain her concern regarding doors opening and lights cutting on, on their own volition, Kay disregards such ramblings as endemic of her mother's failing health. For her part, Kay has issues of her own. She often dreams about a cottage that once stood on her mother's vast property. There, her grandfather lived. Rumor says he suffered from memory problems of his own, but Kay believes he just wasn't taken care of properly. Finally, her daughter Sam — a college dropout recently laid off from her gallery job — is drifting through life without a sense of purpose.
Though Edna does turn up fairly quickly, she's not the same. She's still prone to forgetfulness, staring into space, speaking to herself in dark corners, and fits of rage. She believes that ever since her husband died, the house hasn't been the same. To her, it's now more sinister; larger in size than before. Here, Nevin offers a startling performance, especially when her blank pale-eyed stare is joined with viciousness. In fact, Jamie (Chris Bunton) a local teenager with down syndrome who once enjoyed a close relationship with Edna, is now weary of even entering her house. Fearful, Kay ponders whether she should put Edna in an assisted-living home, much to Sam's objections. 
Truly great domestic horror makes the space into an added character — Relic does just that through great production design and set decoration. Over-packed with black and white photos; keepsakes; clothes; and odds-and-ends strewn about; the house feels extremely lived-in. More accurately, it's in the same type of disarray as Edna. With splotches of black mold running up-and-down the walls, and the creepy sound design of creaking, thudding floors and walls, the sounds of an old building settling, the creepiness Relic wraps itself in has a tactile quality. 
But it's the multi-generational relationship between Edna, Kay, and Sam that makes James' thriller into more than a haunted house thriller. The dilapidation of the home; the post-it notes strategically placed to remind Edna of her identity; and the maze-like construction of her home mirrors the deconstruction of memories and the mind. By intimating that Edna suffers from some form of dementia, marked by a black spot upon her chest, and drawing the same connection to her father who once lived in the cottage, James allows her film to become a metaphor for the hereditary nature of the disease. 
Moreover, Relic posits the importance of children to their aging parents. As Sam tells Kay, parents take care of children so children might comfort their parents later in life. Kay's grandfather and her mother represent the neglected elderly, a fate that haunts Kay as well. When James turns to her twist, Relic shifts from a terrifying haunted house tale, to the most tender instance of body horror ever. And with enthralling performances from Mortimer and Heathcote, James' debut feature Relic is morbidly gripping, yet ruminatively poignant.