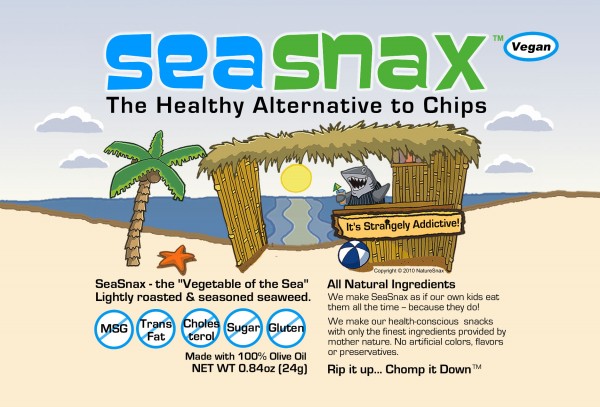 Like many of you, one of my New Year's resolutions for 2017 is to live a healthier lifestyle. My food weakness is snacks, most importantly chips. I have been researching on healthier chip alternatives when a friend of mine tagged me on a post from SeaSnax about their seaweed products. My initial reaction was seaweed, definitely not! My disdain for seaweed began in college when I ate a sushi roll too quickly and instantly became sick. Since then I made a vow to never eat seaweed again.
My friend assured me that I should try some of their flavored seaweed products and I eventually gave in. I tried their jalapeño flavored seaweed and I instantly fell in love. Anyone who truly knows me knows that I have a weakness for anything spicy. The flavor was amazing and it did not taste like I was eating seaweed which was a bonus for me. That is not even the best part when it comes to SeaSnax products. Did I mention to you that the entire package was only 30 calories? Not only is this snack good but you can enjoy it without the guilt of ruining your diet.
SeaSnax products are gluten-free, Non-GMO Project Verified seaweed snacks that are lightly roasted using organic seaweed, 100% organic extra virgin olive oil, and just a pinch of sea salt. There are no artificial colors, flavors or preservatives. Best of all, SeaSnax is a low fat, cholesterol and sugar free, crunchy and delicious snack enjoyed by adults and kids alike. Did I mention SeaSnax products are also Whole 30 approved! So dump the chips, and snack on with SeaSnax!
For more information about SeaSnax and their products please click here. If you want to go ahead and get your order placed, be sure to click the link below to Amazon!
Have any of you tried SeaSnax products? Share your experience below!