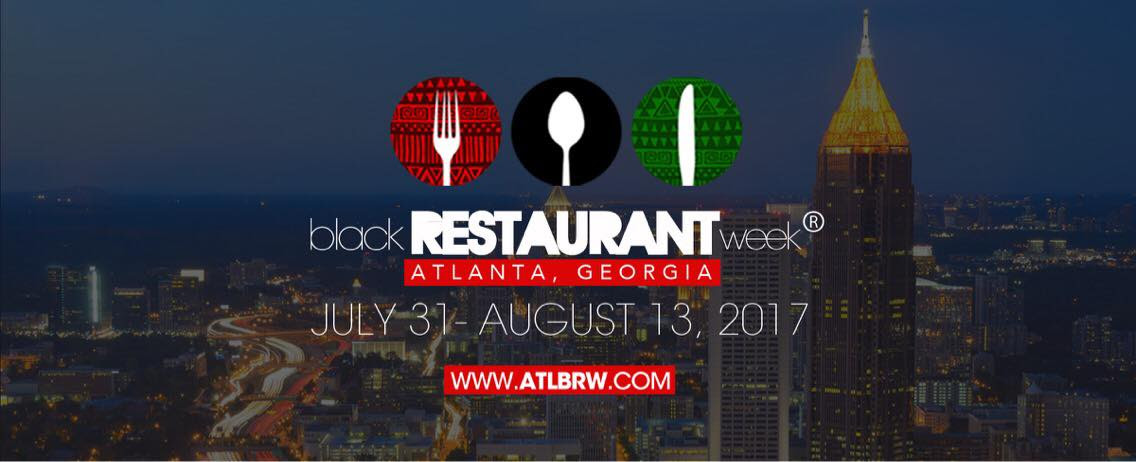 Black Restaurant Week (BRW), originally created in Houston, TX, is expanding to Atlanta! BRW will kick off its Inaugural Annual Summer Culinary Series, in the city of Atlanta, Georgia July 31- August 13, 2017.
Due to the huge success of the spring culinary series of Black Restaurant Week in Houston, BRW has decided to expand! Foodies will be able to eat their hearts out with options from an ever-growing list of participating Black-owned restaurants featuring unbelievable price options for brunch, lunch, and dinner. Diners can enjoy casual dining options for $15 – $25 per person, and fine dining options from $35 to $45 per person.
Participants will also be able to experience a series of events, from a catering tasting to a show-stopping bartending competition, which will showcase the city's diverse culinary scene and spotlight the various food talent that the City of Atlanta has to offer.
Visit the Atlanta Restaurant Week website here, or connect via Facebook,Twitter, and Instagram! #ATLBRW
Restaurants, chefs, caterers and bartenders interested in participating in Atlanta Black Restaurant Week can find more information here.