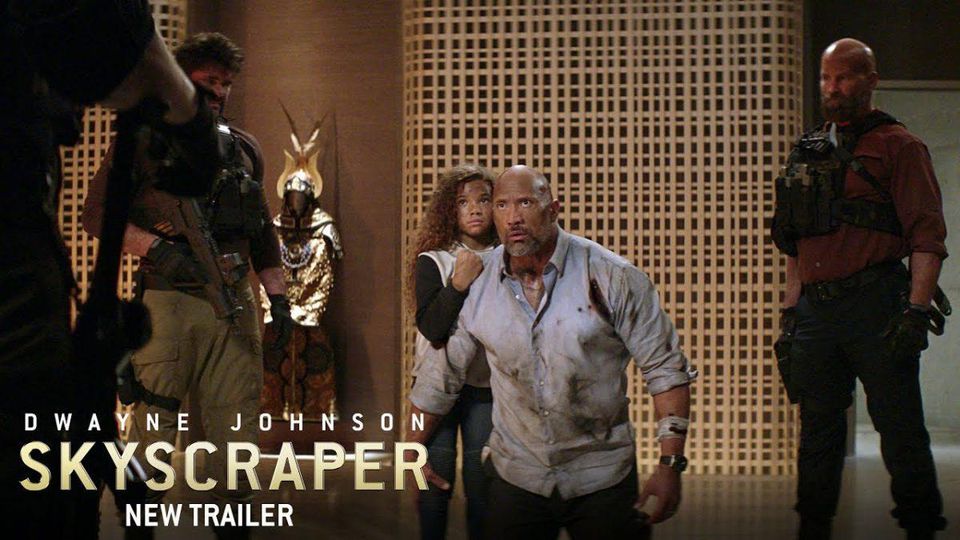 Dwayne Johnson has been one of the most hardworking actors in Hollywood. Coming off the success of Jumanji, comes Johnson's second film of 2018 Skyscraper. Today the Skyscraper Official Trailer #2 dropped and Dwayne Johnson is taking on one of the tallest skyscrapers in the world to save his family. Make sure you watch the second trailer for Universal Pictures Skyscraper out in theaters on July 13, 2018, below!
Movie Synopsis:
Global icon Dwayne Johnson leads the cast of Legendary's Skyscraper as former FBI Hostage Rescue Team leader and U.S. war veteran Will Sawyer, who now assesses security for skyscrapers. On assignment in China, he finds the tallest, safest building in the world suddenly ablaze, and he's been framed for it. A wanted man on the run, Will must find those responsible, clear his name and somehow rescue his family who is trapped inside the building…above the fire line.
Watch the Trailer:
Skyscraper hits theaters on July 13, 2018. Are you excited to see Skyscraper? Share your thoughts on the trailer in the comment section below!