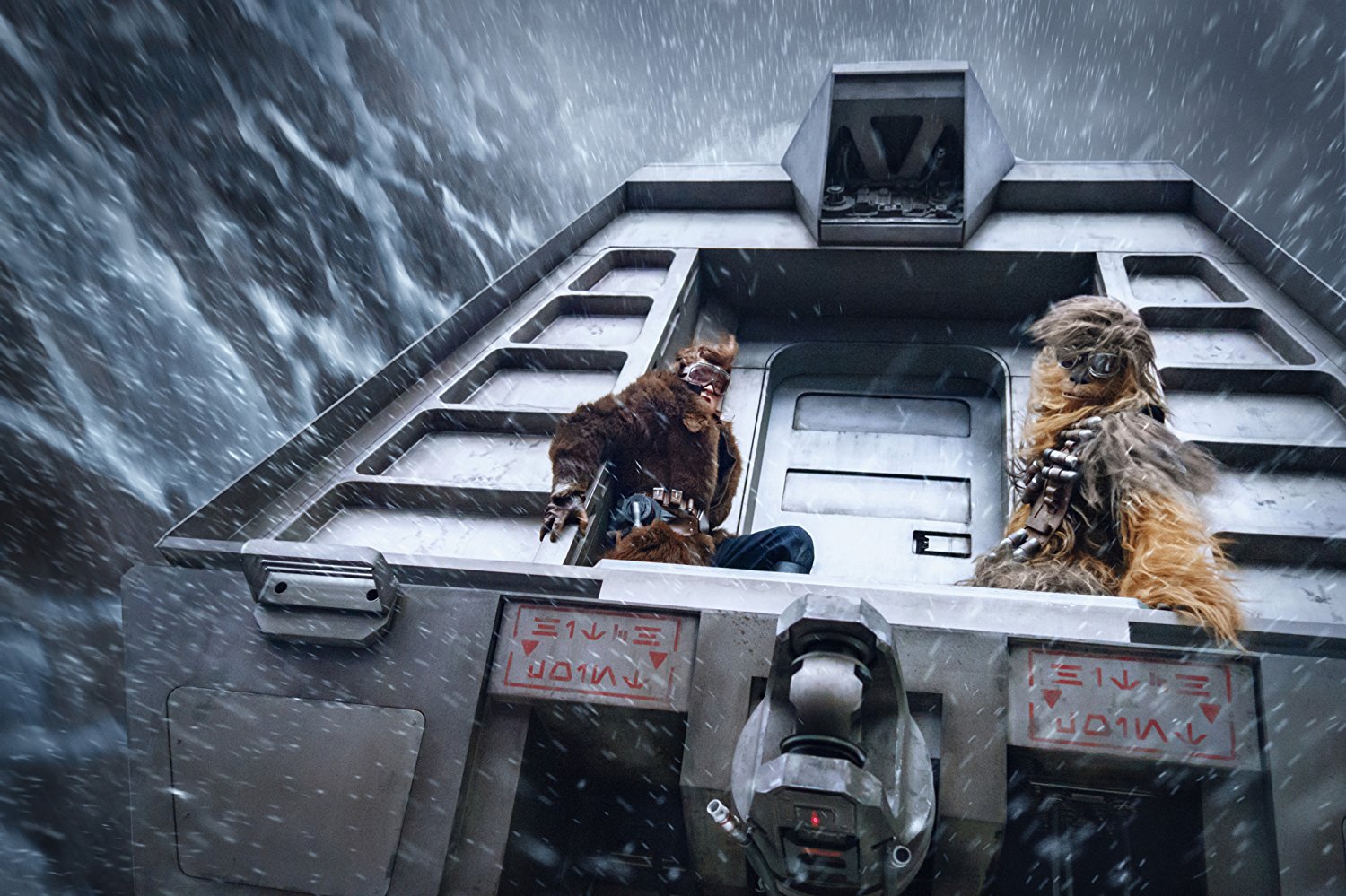 First and foremost I must admit I was shocked when I saw the trailer for Solo premiere during the 2018 Super Bowl. Up until that moment, I had genuinely believed the next foray into the Star Wars canon would star Lando. As one of the few black people in Star Wars and the suavest of them all, interest for a film focused on Lando has always been bubbling beneath the blerd surface. Thanks to the critical success of Atlanta, Donald Glover has been accumulating hundreds of admirers full of effusive praise and had been cast as a young Lando in the hearts of many for years. My jaw dropped when I realized this film would be all about Han.
The Solo trailers failed to inspire any anticipation, but I remained curious. After all, this centuries' reboot of the Star Wars franchise has been far more enjoyable than the last. The Force Awakens and The Last Jedi have been my top picks, so I was willing to join Han and Chewie along for this prequel ride. However, as Maya Angelou once said, "When someone shows you who they are, believe them."
Despite starting with a chase, the first half hour of Solo plods along with jokes and quips falling flat. The first impression was that perhaps this was a film made more for children than adults. The pace picks up once Han and Chewie (Joonas Suotamo) (Alden Ehrenreich) intertwine their future and fortunes with that of Beckett (Woody Harrelson), Val (Thandie Newton), and Rio (Jon Favreau); a trio of bandit smugglers working on a big score for crime lord Dryden Vos (Paul Bettany). When things predictably go wrong, the remaining crew do their best to make it up to Vos.
Bettany as Dryden Vos is engaging and intense as a villain but is given far too little do. Newton's talent and charisma, along with my hope of a Black woman playing a significant part in the series is thoroughly betrayed. Glover as Lando is just as suave as ever, although at times his performance feels more like a Billy Dee Williams impersonation. L-3 (Phoebe Waller-Bridge), Lando's droid companion is charming, witty, and woke bot #1 with a sincerity concerning equity for droids.
Ehrenreich's Han is the Achilles' heel of the cast. His character is made of quips, flight skills, and not much else. His parentless past doesn't seem to affect him. He is only ever full of self-confidence. Teflon to hardships there's nothing for the audience to hold on to or sympathize with. He's an amalgamation of teenage boy's most fervent wishes of cool instead of rich and developed character deserving that is deserving of an entire film.
New friends are found, alliances made, rejoicing in reunions, a robot revolution, hearts are broken, and several backs are stabbed before it's all over. Despite dragging in many places over two and a half hours, Solo does have a few rewarding scenes that keep the viewer engaged and even surprised. Fervent Star Wars fans are going to love Solo, but a more casual fan is better off waiting for a streaming option. Wait.
Solo hits theaters this Friday, May 25th. Purchase your tickets now at Fandango, so you don't get sold out. Have you seen Solo? Share your thoughts on the film in the comment section below!