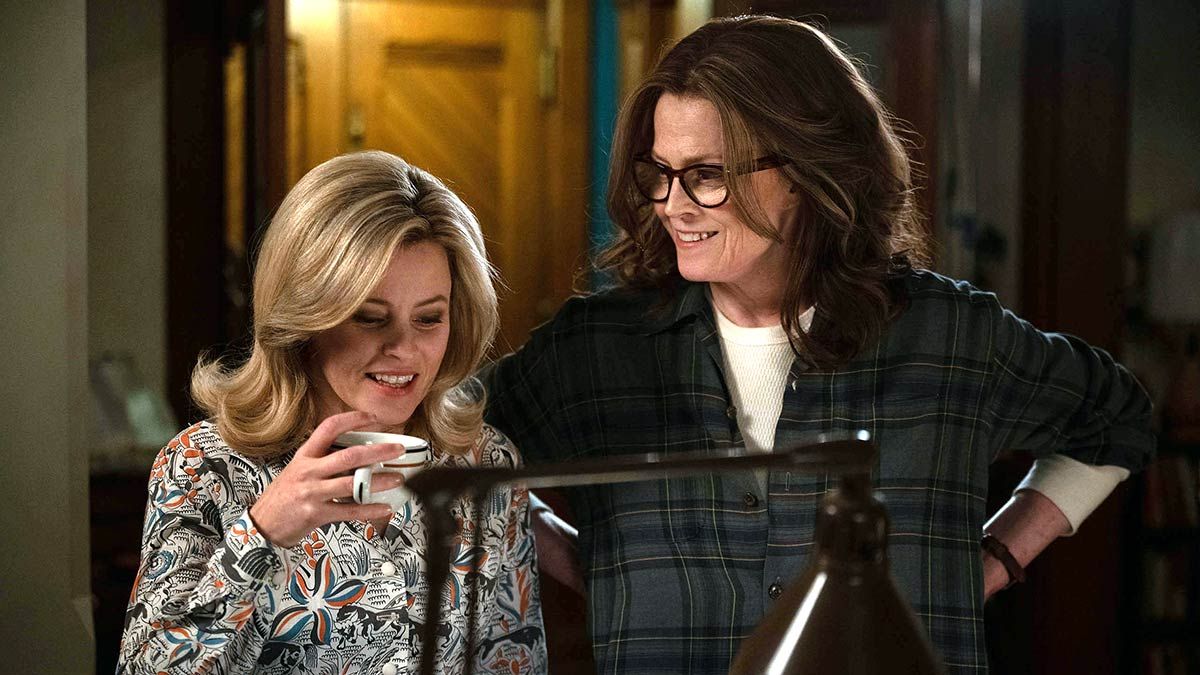 The year 1968 saw an America in upheaval as political storms swept the nation along with the eruption of youthful protest, and the civil rights movement suffered the loss of Martin Luther King Jr. Most protests may have been loud, but others were not. On the heels of Roe V. Wade, a group of women were working underground in Chicago to provide safe abortions. At a time when the issue was restrictive, divisive, and illegal in most of America, Call Jane not only ignites conversation around a prevalent issue but also what effects of capitalist greed and inequality have on it. Director Phyllis Nagy, and writers Hayley Schore and Roshan Sethi, shed light on one piece of the women's liberation movement puzzle through the lens of a woman attempting to take control of the basic right to choose. 
The film begins which an image of false perfection. An elegant woman walks along extravagant-looking halls and past a party full of cheers and dance. But the jazz music that accompanies her is quickly replaced with sirens and chanting of "the world is watching." Clearly, some people aren't; the violence outside separated from the upper classes by a revolving door – and the jazz begins again. Joy (Elizabeth Banks) doesn't have much to worry about living in her happy home with her beautiful daughter Charlotte (Grace Edwards), caring husband Will (Chris Messina), and another baby on the way. She also has a supportive friend in her widowed neighbor, Lana (Kate Mara). Everything seems perfect, and what starts out as a light-hearted family drama takes a turn when Joy is admitted to the hospital. Her pregnancy is causing cardiomyopathy, and she's told that the only treatment is to not be pregnant. A motion is put forward to have her receive a "therapeutic termination." This is a difficult decision of course, but the possibility of death lingers in the air and it's interesting to see how this event affects her family with existential hows and whys. However, even though she wants to go forward with it, it's not her choice to make. 
The film looks at all the hoops women had to go through to get an abortion during these years. "Just fall down a staircase," one woman suggests like it's the only answer. And at the time, it really did seem to be. But then, Joy sees an ad for a service for women who are expecting and a number to call "Jane." But Jane isn't one woman, it's a group that helps provide women with safe abortions. Among the group is the loud-spoken Gwen (Wunmi Mosaku) who stands for her Black sisters by bringing forth important discourse about how Black women are treated by the medical profession due to their socioeconomic status and white privilege. It's an important narrative point to make, as often women helping women doesn't mean all women. There's the group's leader and founder Virginia (Sigourney Weaver) who reveals that she pays rent to the mob to avoid notice from the police. She's very clever and doesn't take no for an answer. There's also the egotistical and greedy doctor Dean (Cory Michael Smith) who conducts all the operations. We don't learn very much about the characters they are based on as characterization feels relatively surface level, but the support from The Janes that Joy receives and the comradery and friendship they form is wonderful to see. Joy gets more invested and involved with the group than she had planned, and we see her change from Virginia's description as "tightly wound" to an independent activist. All the while, touching on the emotional stories from many women who are faced with a difficult decision as she once was. 
Every member of the cast gives a commendable performance, with some, like Mara, not having much to do. Banks really shines here and you can feel all her fear and anxiety come through as she walks through a rundown apartment and tries to build the courage to make such a life-changing decision. The production design really excels at making the audience uncomfortable with how filthy and unsafe this environment is for her. The way the camera moves in close-ups on her face, tightly gripped hands, and medical tools create an intense viewing experience for the film's vital scene – gripping the audience as hard as Joy's gripping onto the medical chair. The score makes the film feel like a spy thriller as The Janes hide behind shades, but this secrecy, and the risks taken, create conflict in other parts of Joy's life.
Nagy's big-screen debut as a director, while losing steam at times, is fantastic. Call Jane's aim is clear from the start: to spark very important conversations before women's right to choose disappears again. It's an engaging narrative about a vital fight that, unfortunately, continues.