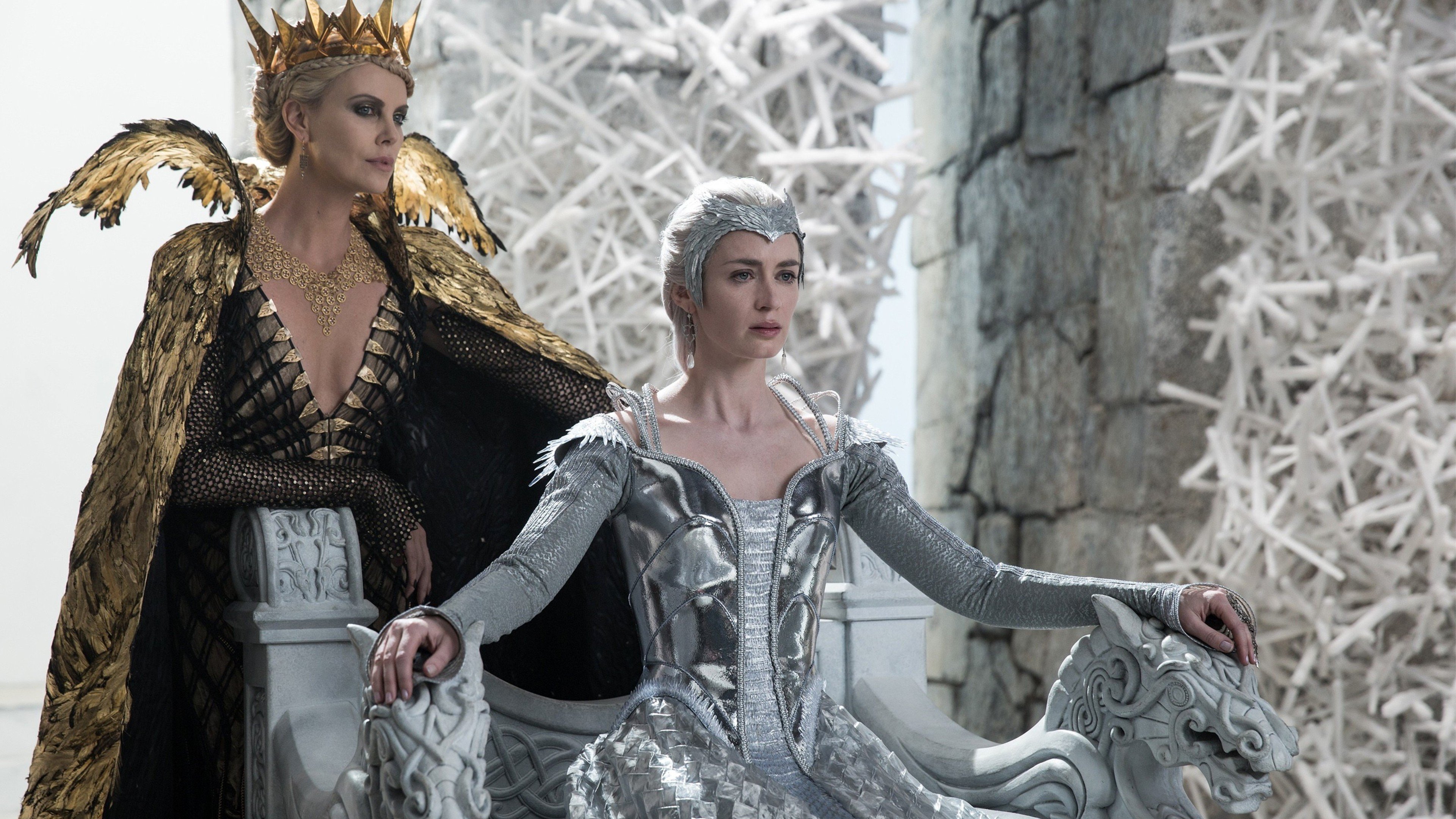 Going into this movie I thought I was seeing a prequel but it soon turned into a sequel with a hint of Frozen. The movie starts off a few months after we left off from the first film and we are reintroduced to the Huntsman (Chris Hemsworth). He is summoned by the Queen Snow White to assist in the delivery the famous mirror to store for safe keeping. This journey leads us to understand the Huntsman's past and we are then introduced to his origin story and what really happened to his wife Sara (Jessica Chastain).
We find out that the evil queen Ravenna (Charlize Theron) had a sister Freya (Emily Blunt) who was the Queen of the North. Freya is not as commanding of attention as her older sister but with her frozen skills she is still just as dangerous. Freya attempts to retrieve the mirror for her own keeping which leads the Huntsman on a dangerous journey.
Overall during the movie there are few good fight sequences and the dwarfs in the film literally steal the show. Charlize Theron is just as electrifying as ever in all of her scenes so much that I wanted to see her more in the film.
I had high hopes for this movie but it just could not keep my attention. It was nice to look at Chris Hemsworth but even his golden locks and blue eyes couldn't save this movie. If you have kids it isn't a complete waste to take them to see the film but if your hopes of this movie is living up to its predecessor just pass.
Has anyone else seen this film? Please share your thoughts below.