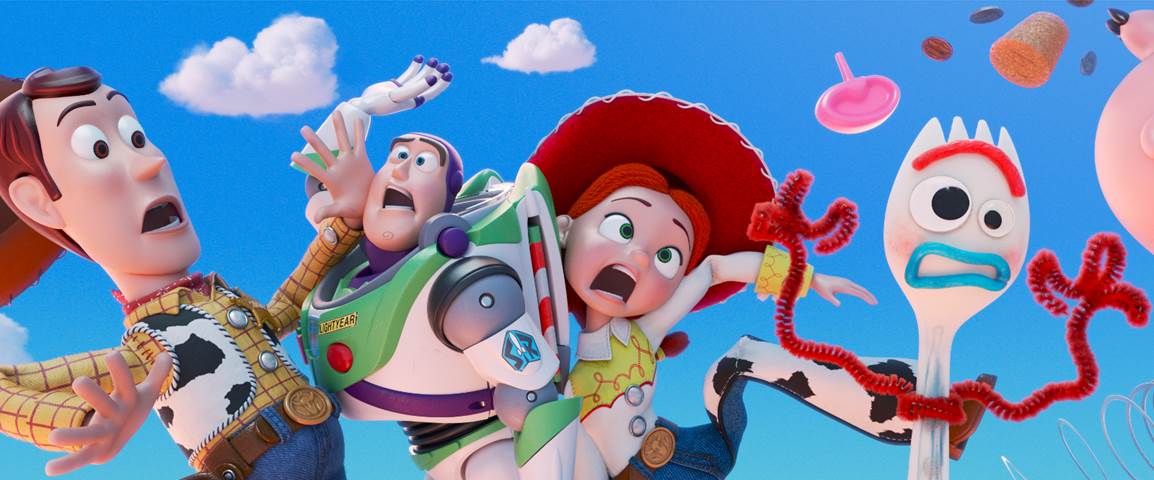 Disney and Pixar have given me the best Monday ever with the release of the Toy Story 4 teaser trailer. Our favorite friends are back with a new toy being added to the mix. I have to say I am still sad at how 2010's Toy Story 3 left us, but I am happy to see the journey continues for Woody and his friends. Forky looks absolutely hilarious as the homemade toy that thinks he doesn't belong. June 7th, 2019 can't come soon enough! Make sure you check out the Toy Story 4 teaser trailer and teaser poster below!
Teaser Poster:
Movie Synopsis:
Woody has always been confident about his place in the world and that his priority is taking care of his kid, whether that's Andy or Bonnie. But when Bonnie adds a reluctant new toy called "Forky" to her room, a road trip adventure alongside old and new friends will show Woody how big the world can be for a toy. Directed by Josh Cooley ("Riley's First Date?") and produced by Jonas Rivera ("Inside Out," "Up") and Mark Nielsen (associate producer "Inside Out"), Disney•Pixar's "Toy Story 4" ventures to U.S. theaters on June 21, 2019.
Voice Cast:  Tom Hanks, Tim Allen, Joan Cusack, Don Rickles, Estelle Harris, Wallace Shawn, John Ratzenberger, Jeff Pidgeon, Blake Clark, Tony Hale
Teaser Trailer:
Which character are you most excited to see return in Toy Story 4? Share your choice and your thoughts on the Toy Story 4 teaser trailer in the comment section below!
Follow Toy Story 4 on Social 
Facebook: https://www.facebook.com/PixarToyStory/
Twitter: https://twitter.com/toystory
Instagram: https://www.instagram.com/ToyStory/
YouTube:  https://www.youtube.com/user/DisneyPixar