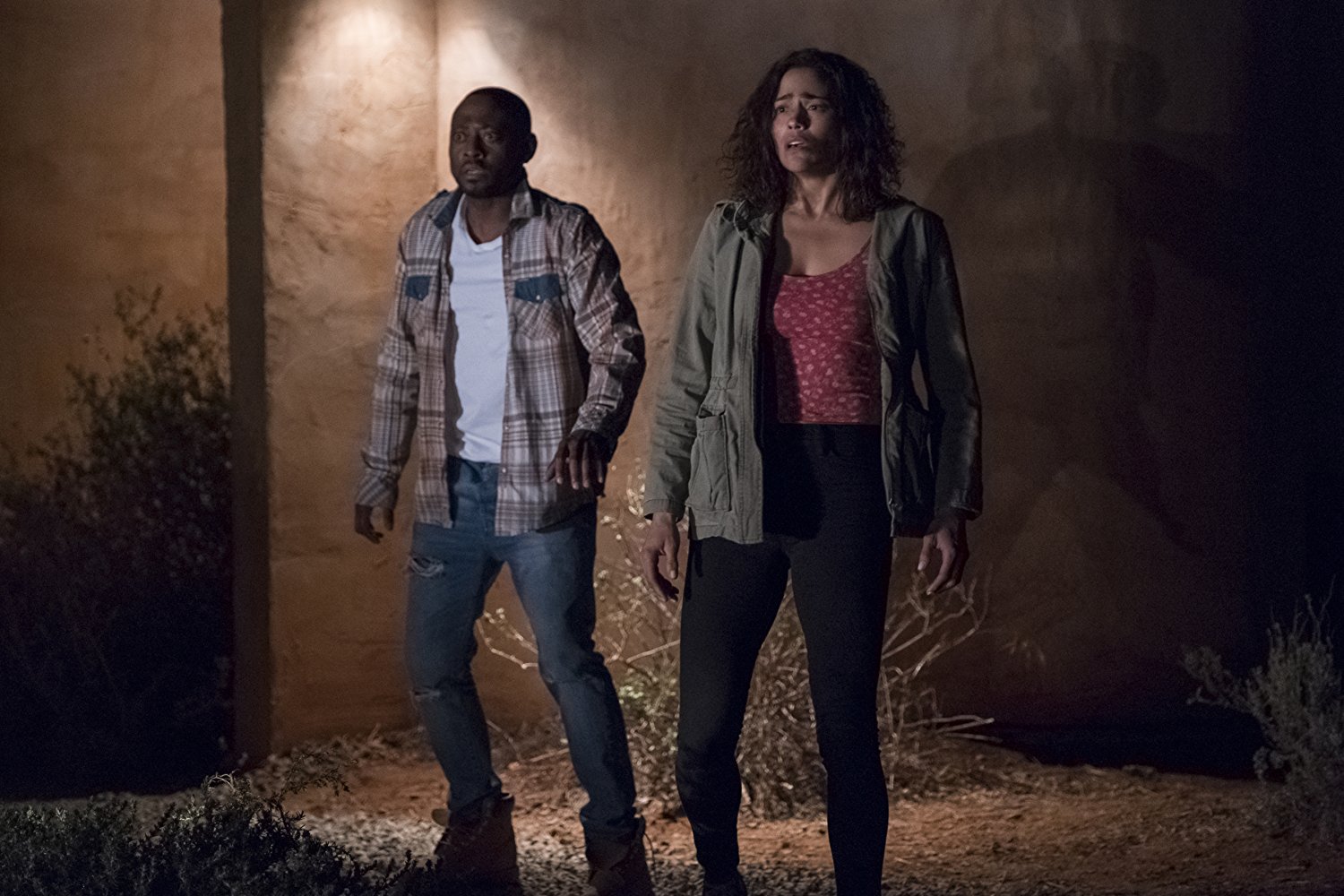 Traffik is written and directed by Deon Taylor, the self-taught director of 2016's Meet the Blacks. The film centers around Brea (Paula Patton) and John (Omar Epps), a couple whose romantic weekend getaway takes a dangerous turn as they encounter a biker gang with secrets to hide. From then on, Brea and John must fight for their lives after uncovering what secrets this dangerous gang is trying to keep hidden.
While I appreciate the light Deon Taylor tries to shed surrounding human trafficking and how significant it is all over the world, his message is overshadowed by the poor writing and casting choices of the film. One of the major issues I saw with this film was the objectification of Paula Patton's character at the beginning of the movie. For a film that shows the horrors of human trafficking, I find it highly irresponsible to confuse the message by showing the audience continuous glimpses of the lead character in provocative attire. The actors in the film deliver mediocre performances, especially from its lead Paula Patton. While I cannot blame her performance in its entirety for ruining the film, the writing for her character's poor choices makes this inspired by true events unbelievable.
This film also chooses to waste time at the beginning of the film setting up relationship woes between both couples. Paula's onscreen chemistry with Omar Epps is not even convincing enough to make you care about their relationship struggles. However, it is Laz Alonso's character Darren and his relationship with his girlfriend Malia (Roselyn Sanchez) that I took issue with. Choosing to have a character like Darren who is a successful sports agent that verbally disrespects his girlfriend and friends any chance he can get was baffling to me. For a moment I think his antics may tie into the plot of the film only to find out that this 96 min movie once again chose to fill is time with worthless storylines. I felt as though I was watching two different films when I compared the first half to the final act of this movie.
While Traffik's intentions are good, it poor casting and lack of cleverness makes the film fall short of what could have been a solid idea for a feature film. I would have to recommend you WAIT to see this film in theaters. This film would be better suited for a Lifetime Original Movie or BET Blackbuster film. Have you seen Traffik? Share your thoughts on the film in the comment section below!
Follow me on YouTube: