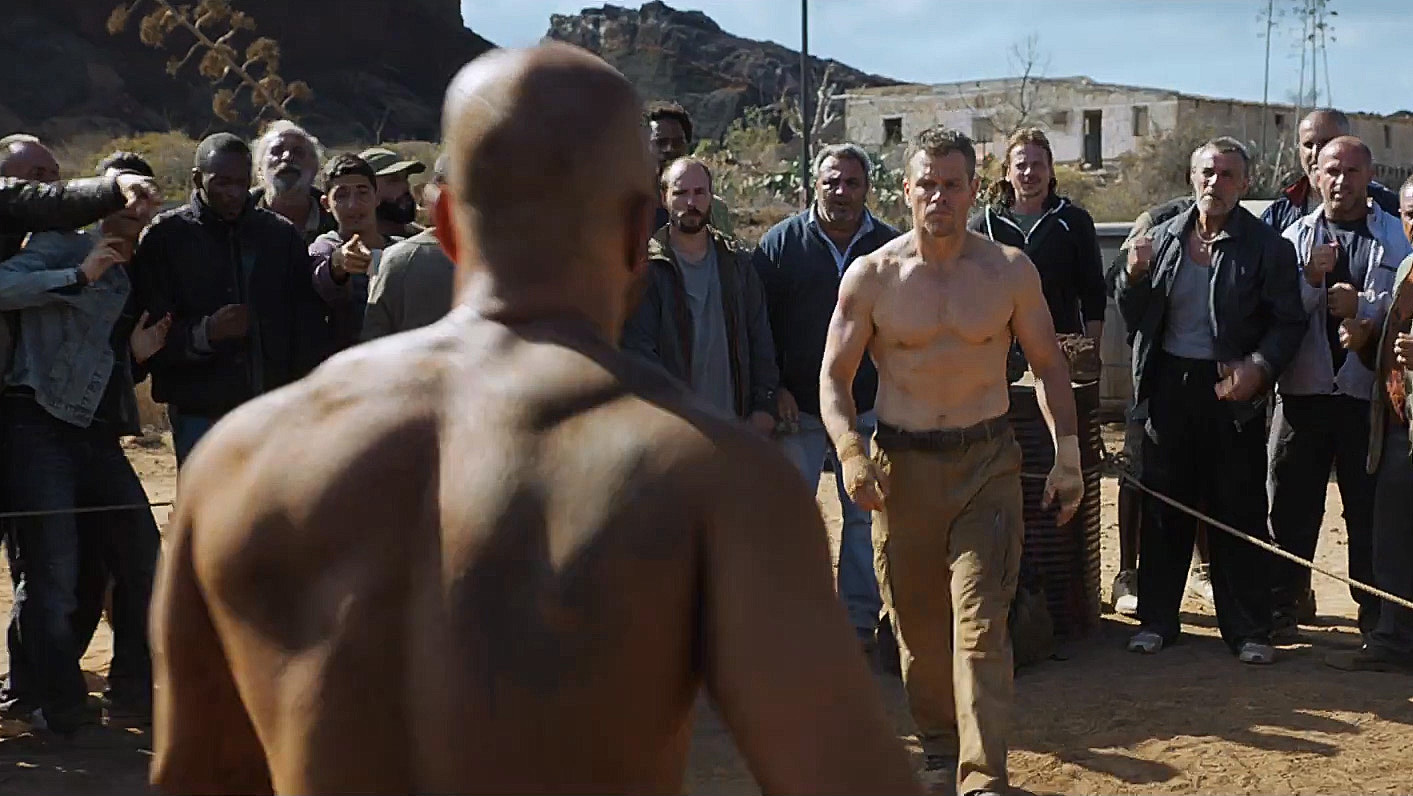 Jason Bourne (Matt Damon) finds himself remembering most of his past but still does not understand what led to the death of his father. He is having a tough time dealing with his guilt and has taken up fist fighting as a way to deal with his emotions. He is reacquainted with former colleague Nicky Parsons (Julia Stiles) who brings him more information on his past she discovered while researching new CIA enemy Robert Dewey (Tommy Lee Jones) who serves as director of the CIA.
The CIA learns of Jason Bourne's resurgence and Heather Lee (Alicia Vikander) is assigned with the task of bringing him in.  I do not believe I will ever get tired of Tommy Lee Jones in a movie and I love it even better when he plays the bad guy. Alicia Vikander does a great job of taking on a different type of role as head of Cyber for the CIA which differs from her previous movie roles. You can never tell if you should trust her intentions or not during the entire movie which is due to her amazing acting skills.
Bourne takes you on an amazing action ride  and also finds time to throw some plot twists in the storyline. For me, I truly missed a good all out action movie that is also well acted. Even though Matt Damon only spoke a reported total of 25 lines I still enjoyed his character. There is also an amazing car chase and hand to hand combat scene that will leave you wanting even more.
If you like a movie with a great cast, tons of actions, and an awesome fight scene I will definitely rate this a PAY to see in theaters. Get your Jason Bourne tickets at Fandango and don't get sold out. Jason Bourne in theaters everywhere today 7/29. Are you ready to discover the real story behind Jason Bourne? Comment below!