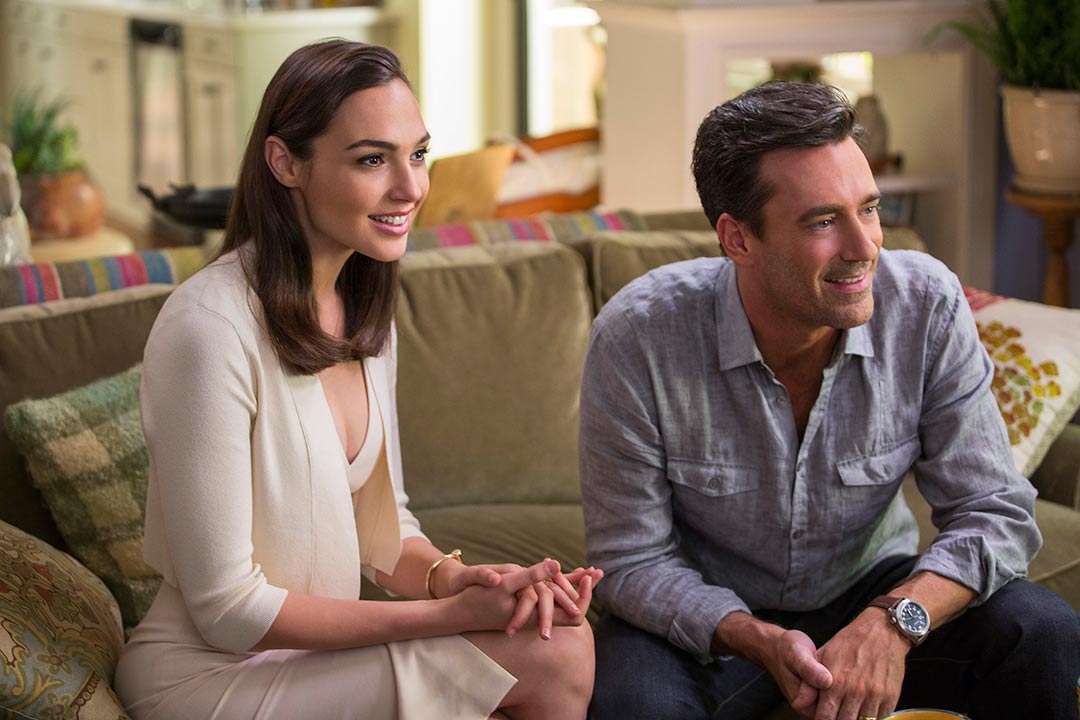 Keeping Up with the Joneses introduces us to Karen (Isla Fisher) and Jeff Gaffney (Zach Galifianakis) who are a married couple who live a pretty normal life.  Karen is an interior decorator and Jeff is a Human Resources manager looking for new friends. That is until they meet their new neighbors, Natalie (Gal Gadot) and Tim Jones (Jon Hamm). At first glance, Natalie and Tim seem to be the perfect and very accomplished couple. For Karen, they seem a little too perfect so she decides to spy on her neighbors for more information.
After further investigation, Karen and Jeff realize the Joneses are not who they say they are. We find out they are working for the government and they are tracking down some bad guys who are doing business with Jeff's company, MBI. During the film, there are definitely a few and I mean only a few funny moments but surprisingly it is was Gal Gadot who stole most of the scenes. There is a very special moment or two shared with Isla Fisher that really will make the audience go wild.
Overall, I was very disappointed in this film. Like most of the must see comedies this year with a great cast, (Masterminds, Zoolander 2, and Hail Caeser to name a few) this movie barely made me or even the audience laugh. I am not sure why people still think Zach Galifianakis is still funny but he hasn't been funny to me since The Hangover or Due Date. Jon Hamm and Gal Gadot's charm and jokes are not even enough to save this film. I recommend that you definitely WAIT to see this film in theaters. This is better suited for a Saturday night at home when you have nothing better to do and even then I guarantee you will probably turn this movie off.
Keeping Up with the Joneses hits theaters on Friday, October 21. Purchase your tickets now at Fandango and don't get sold out!