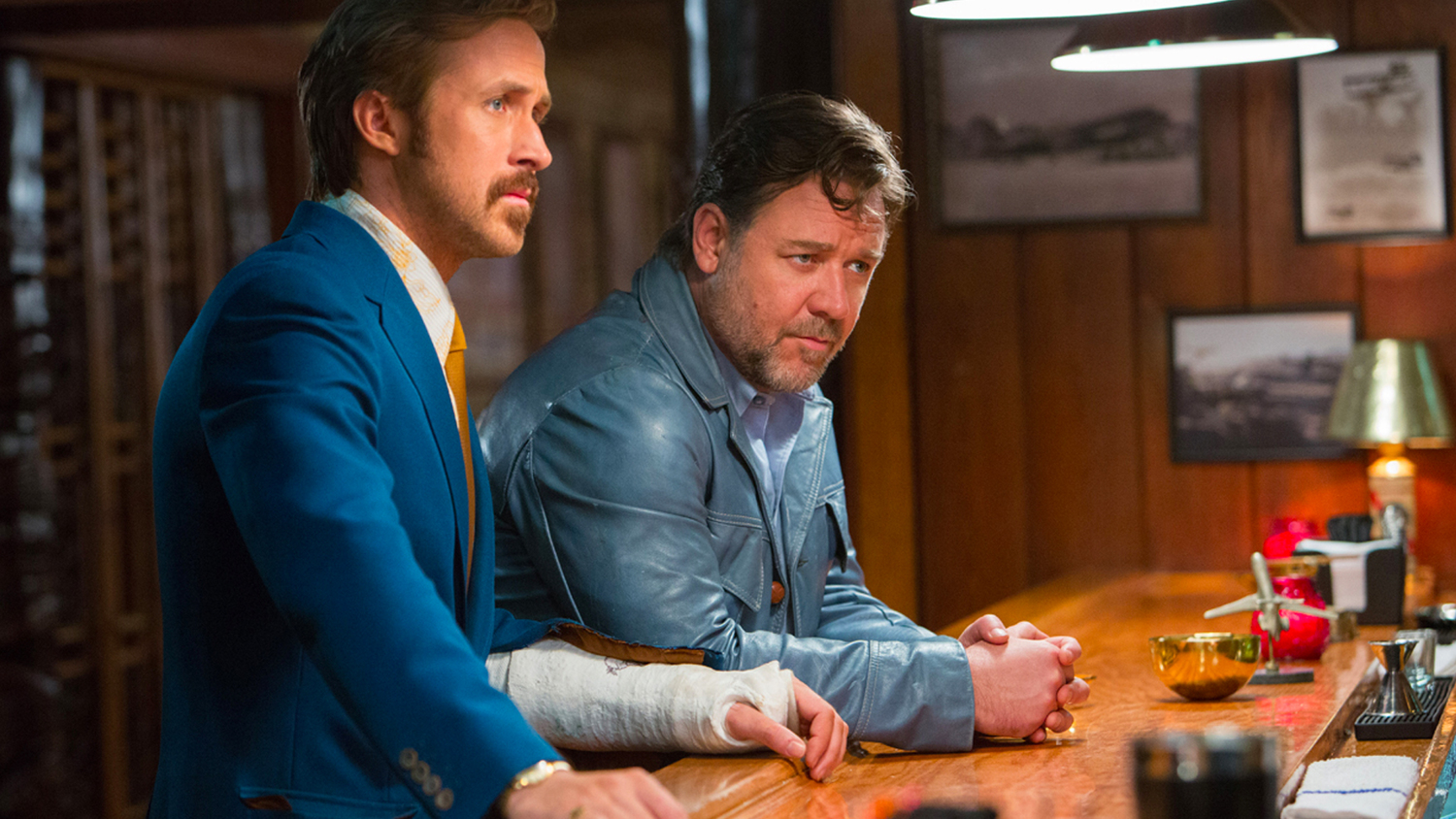 I went into this movie hoping it would not be another Inherent Vice and boy was I pleasantly surprised. The Nice Guys begins with the murder of a famous porn star Misty Mountains (Murielle Telio).  Jackson Healy (Russell Crowe) and Holland March (Ryan Gosling) are private investigators working opposite ends of the case. Jackson has been hired to protect Amelia, who is the last known person to know what happened to Misty, from those who are trying to kill her. Holland is hired by Misty's grandmother to find Amelia so she can locate her assumed alive but really dead granddaughter.
I honestly forgot that Ryan Gosling can actually be funny even when matched with the not so funny Russell Crowe. Gosling's charm and Crowe's grumpiness in the movie really works. As they learn to work together as a team in order to solve the murder of Misty Mountains it sends the audience on a story filled with laughter and lots of bodies. One of my only reservations was I did not get to see enough of John Boy (Matt Bomer) in the film. John Boy is a dangerous assassin sent to take care of the investigators and Amelia. Bomer did a great job in the role so much that you were sad to see him come and go so soon.
Overall this movie was highly entertaining with great actions scenes on top of it. Many will consider this movie to be the new Lethal Weapon of our generation. With a pairing of the comedic charm from Ryan Gosling and the pure grit of Russell Crowe the Nice Guys are a match made in box office heaven.
Are you excited to see the Nice Guys? Comment below with your thoughts!