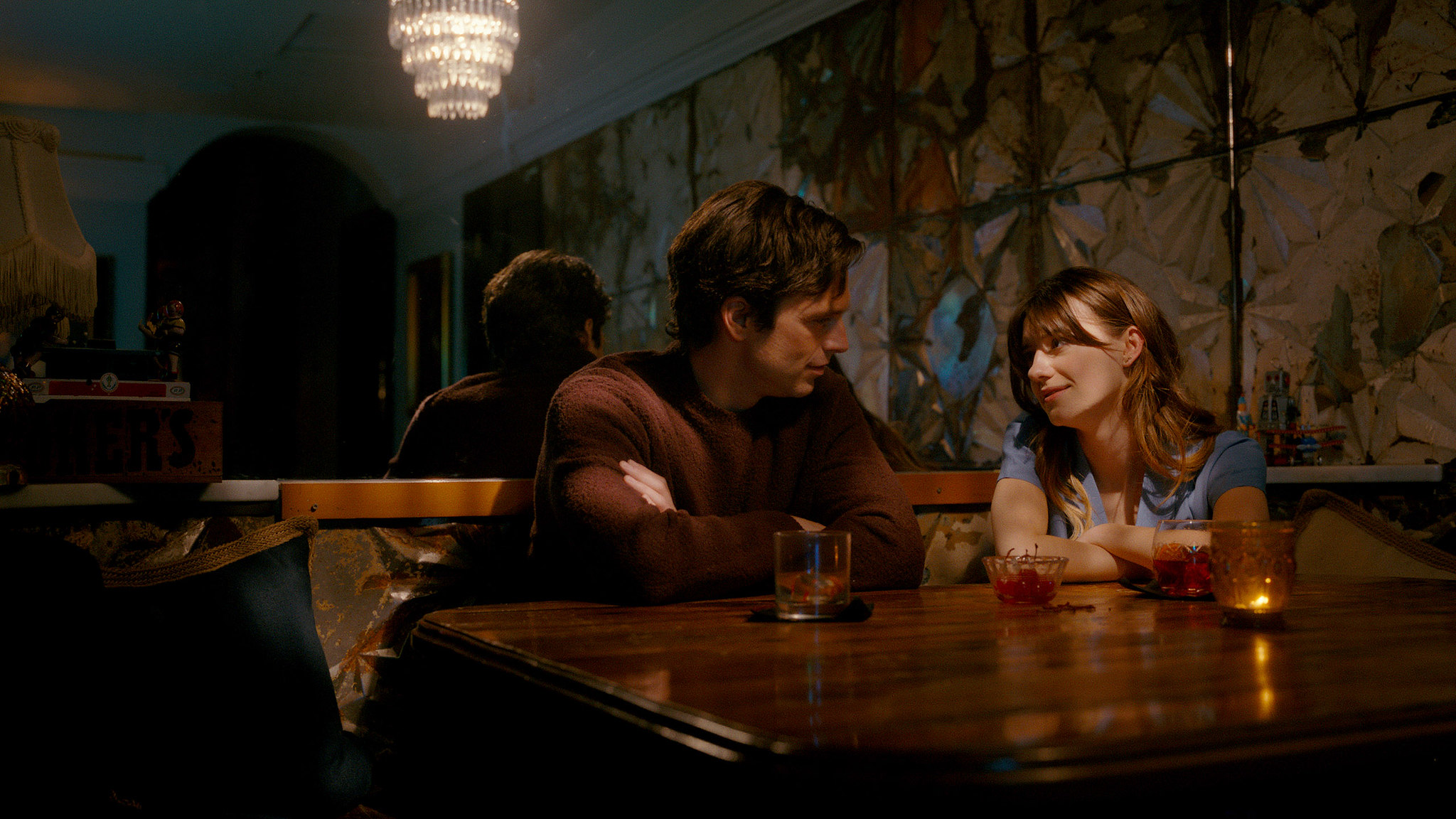 Fresh hearkens back to films like American Psycho but directs its edge to the millennial and Gen Z experience of online dating. Swiping left and right is a daily ritual for most who end up wasting their time with so many boring people on bad dates. The lens of director Mimi Cave and writer Lauryn Kahn captures the female experience of dating in all its awkwardness and microaggressions, but how dating as a woman carries risk. After a late-night date, the film's main character looks over her shoulder as a man approaches. She grasps her keys tightly. It's an instinct that no one else understands but can turn a fun romantic night into something of horror. Genre films tackle real fears that reach a level of anxiety unlike any other, and the filmmakers deliver a stylish thriller with a biting allegory full of flavor.
Noa (Daisy Edgar-Jones) gets hit on in the produce aisle. The first red flag, but Steve (​​Sebastian Stan) is charming and funny with a hint of nervousness. He's also a hot, rich doctor who seems family-oriented. Maybe too perfect to be true, but Noa doesn't see any danger. Despite hoping for the best, you can't help expecting the worst as a female viewer. Their relationship movies quickly, which isn't unusual these days. But when he takes her on a surprise getaway to his secluded mansion in the woods, it hits a point where your fear for her. And that feeling is warranted, as the film takes a turn for the worst – bringing one of our greatest fears to life.
It's bold to have its intro credits come 30 minutes in, but that's where the film really starts. Catching you by surprise and hitting high on the sick and twisted scale, you never know where Fresh is headed. A lot of this is thanks to the writing of Edgar-Jones' character and her performance. Her character carries an optimism but also a wistfulness as reality sets in. Edgar-Jones must dig deep to react to such frightening situations, and what she goes through is truly insane. The way she plays with Steve, manipulating him to build trust, sends the viewer for a loop because intentions are kept internal. Stan also really impresses here, delivering his best performance to date as he plays on how dating is just two people performing. It can appear fake out of the act to impress. We slowly observe his charming facade turn into something much more sinister, playing both sides of the coin convincingly. He's so unhinged here and it's entertaining to watch. It would also be remiss to not mention the character of Noa's friend, Mollie (Jojo T. Gibbs). The film's biggest flaw is its use of the "token Black friend" trope. Her character revolved entirely around Noa, with her only characteristics being her race and sexuality. 
Fresh presents situations that are hard to digest. While it does lose steam at certain points, it leaves a potent aftertaste, especially in its subtlety with regards to the reaction by others when women become victims to men's abuses. The true horror is the blame and pointed fingers that still seem to be pointed in the wrong direction.