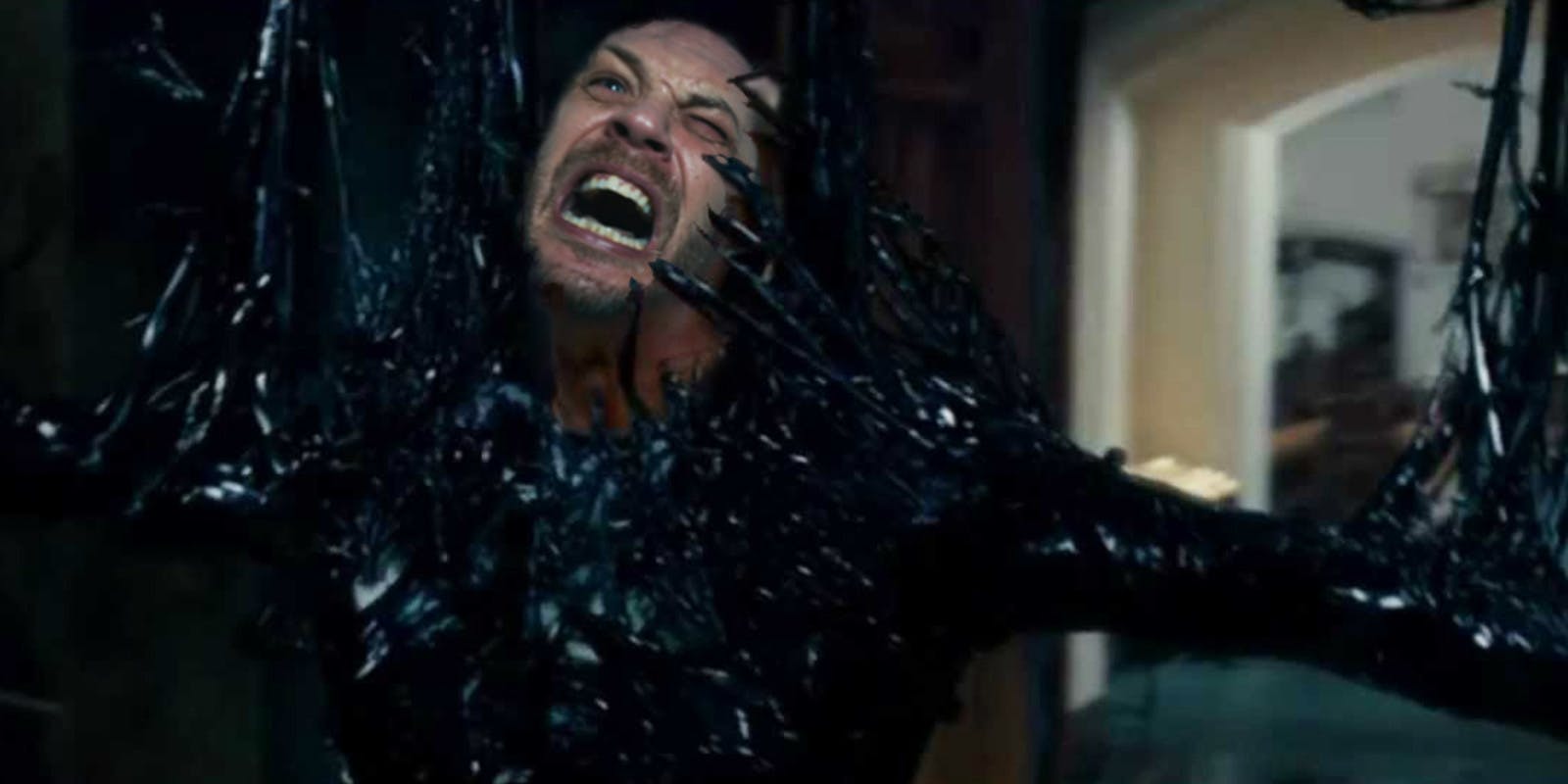 Last night Sony debuted its latest trailer for Venom, and many fans prayers were answered when Venom fully appears towards the end of the trailer. Many may remember the disappointment expressed by fans when the teaser trailer showed no signs of the iconic character, but this trailer makes things right. After my first watch, I wanted to know which actor was voicing Venom and I was surprised to find out that Tom Hardy is playing double duty in this film. With his iconic voice as Bane in The Dark Knight, I should not be shocked by his voice talent. After watching the trailer, I am excited to see what Venom has to offer and I will be watching closely for new footage and details. Be sure to check out the official trailer, new movie synopsis, and movie poster below!
Movie Synopsis:
One of Marvel's most enigmatic, complex and badass characters comes to the big screen, starring Academy Award® nominated actor Tom Hardy as the lethal protector Venom.
Venom is shaping up to be a breath of fresh air in the throng of a superhero-heavy 2018. While it might not be the violent, R-rated flick some fans were clamoring for, it will offer a different take on the classic superhero origin story that fans might be used to.
Movie Poster:
Watch the Official Trailer:
Follow VENOM on Social:
https://www.facebook.com/VenomMovie/
https://twitter.com/VenomMovie
https://www.instagram.com/venommovie/
What were your thoughts on the new trailer? Make sure to share your thoughts in the comment section below! Venom hits theaters on October 5, 2018!