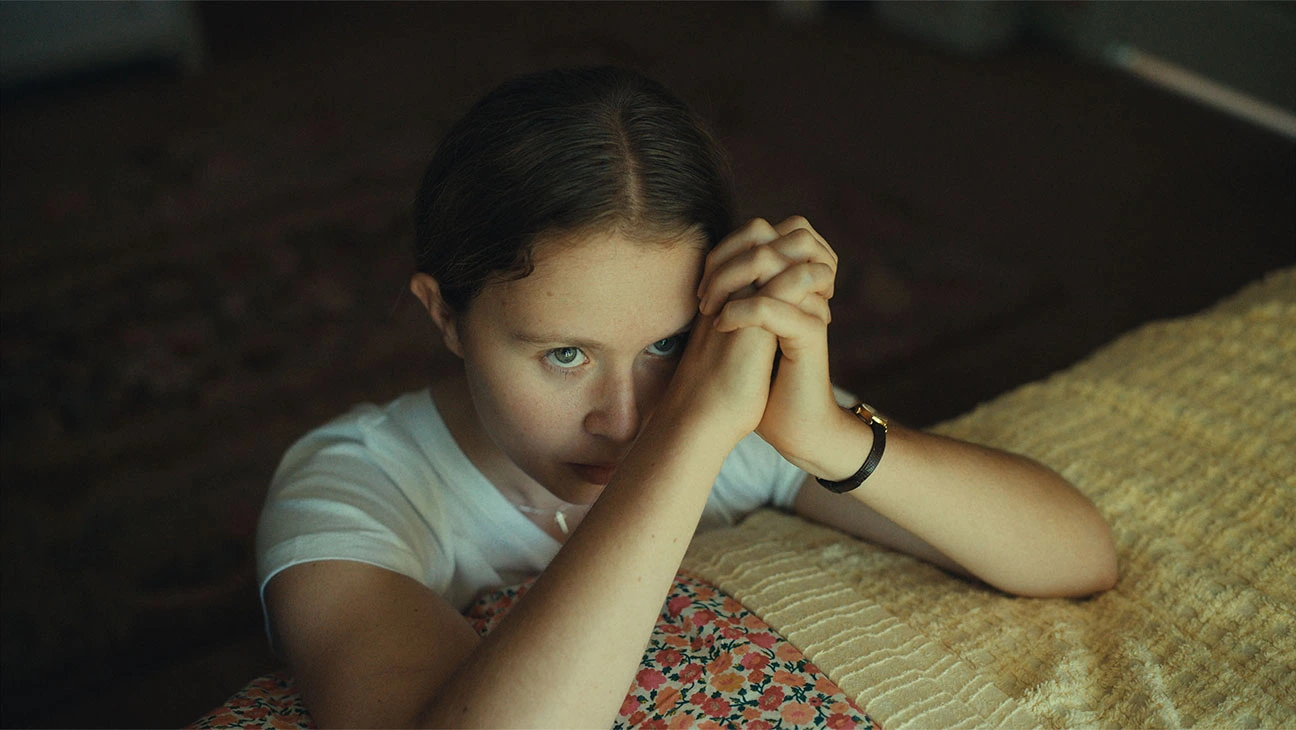 Eliza Scanlen's Jem Starling, in Laurel Parmet's The Starling Girl, doesn't have an easy life growing up in rural Kentucky. The seventeen-year-old girl wholeheartedly believes she's disappointing God, her family, and everybody involved as she doesn't want to marry the boy they'd like. The actress's coming-of-age role is often heartbreaking, as we feel for her trying to understand faith, family dynamics, and her growing self. The Starling Girl is an exasperating watch but an important one. It showcases situations young girls face to this day, wherever religion and patriarchy hold a place higher than another human's life and love. In a moving narrative, through the prism of Jem's struggles, the film also touches upon the damage caused by isolation and disconnect from the outside world.
As she grows up, Jem struggles to find her place in her fundamentalist Christian community. Even her greatest joy, the church dance group, is threatened. The one thing she loves deeply is considered sinful among those around her. Jem is caught between an increasing awareness of her blossoming sexuality and a resistance to her mother's declaration that it's time for courting. Continuously coping with her identity and sense of belonging, the girl finds sudden solace in the encouragement of her older youth pastor Owen (Lewis Pullman), who is also drawn to Jem and her budding womanhood.
When you're a teenager witnessing a crush for the first time, it's difficult to find yourself in a world full of gaslighting and manipulation. Furthermore, her development is made even more difficult in a community that believes a woman's place is in the kitchen, marrying as soon as possible, and bearing children. As a result, The Starling Girl is a difficult and frustrating film to watch, especially for those rooting for the main character to stand up to her addicted father (Jimmi Simpson) and God-fearing mother (Wrenn Schmidt).
Womanhood is weaponized against the girl and treated as a sin. In one scene, for example, a "caring" church member chastises a young girl whose bra's edges show through her blouse – a normal thing that many women can relate to. Jem and her mom's reactions are greatly exaggerated. Heidi virtually tears up and apologizes profusely to the woman before removing her light orange sweater and wrapping it around her daughter. The teenager then runs out of the building and begins crying. It's clear that in her mind, showing the lines of her bra like that is one of the worst things she's ever done.
The actress who plays an aspiring dancer has previously appeared in Sharp Objects and Old, among other films. In The Starling Girl, Scanlen demonstrates her softer side by highlighting the issues that young women face in patriarchal communities, particularly those where the role of religion in the home is the most important of all. Pullman, the son of The Sinner's lead actor, easily steps into his father's acting shoes and gives an upsetting but crucial performance, highlighting the toxicity of religion and the overwhelming effect it has on young men who perpetuate their fathers' and grandfathers' actions.
The Starling Girl is an unforgettable film, especially its moving conclusion. Some films, like this one, make us think about their main themes more, especially when they are about real-life situations. That is why The Starling Girl, especially its moving finale, is a memorable watch. The film brilliantly depicts the difficulties of growing up in rural areas of the United States, especially for girls who are surrounded by patriarchy. While you wipe away your tears as you watch the film's lead, and try to understand her broken heart, you will be blown away by every scene with Scanlen, who shines throughout.
Grade: A-