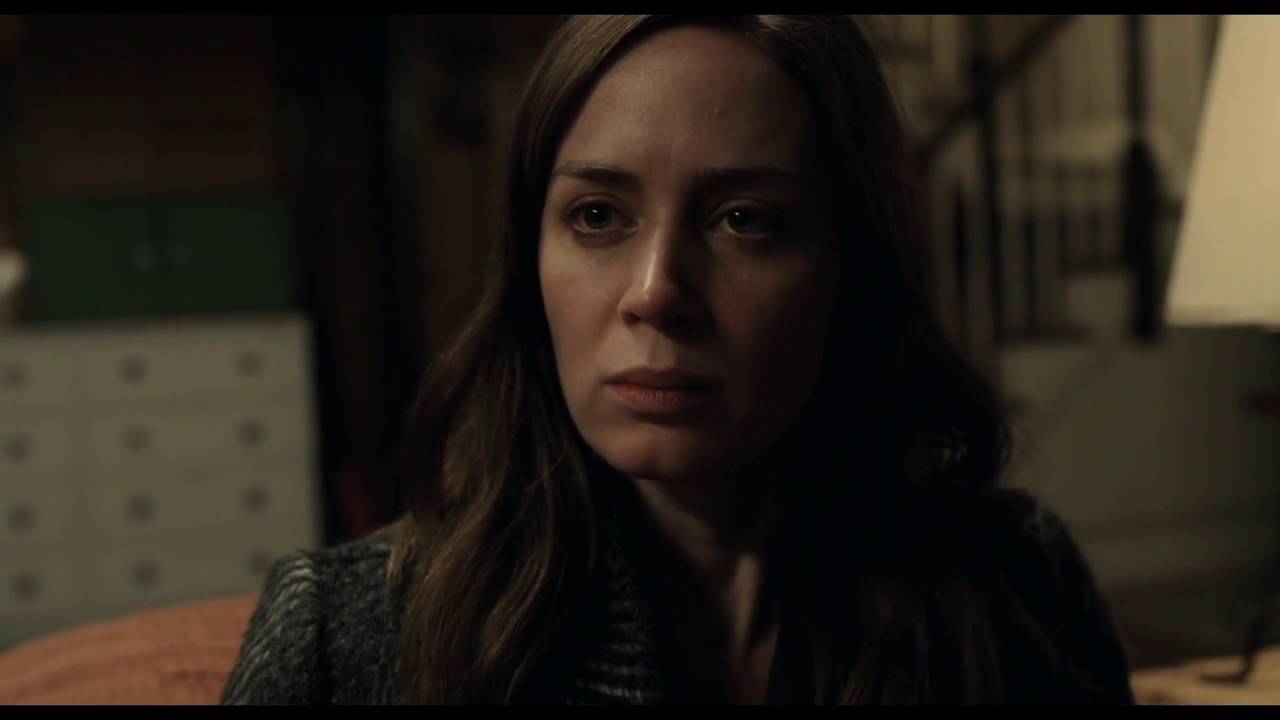 The Girl on the Train is one of this year's most highly anticipated films, especially after the blockbuster hit of Gone Girl in 2014. In this film, instead of a beautiful yet crazy married woman, we find Rachel (Emily Blunt), who is a divorced woman who has decided to cope with life by abusing alcohol. She rides the train every day while sipping her occasional vodka or wine while she stalks a beautiful woman living in the suburbs called Megan (Haley Bennett). The train passes by Megan's house and each day Rachel falls deeper into her new reality of Megan's life which is the life Rachel wants back.
Emily Blunt is absolutely brilliant in this film as a depressed and obviously crazy divorced alcoholic. She is so good,  I felt very uncomfortable watching her downfall as a drunk in her scenes. She is barely holding on to reality after her divorce from her ex-husband Tom (Justin Theroux) which only encourages her drinking even more. It seems her alcoholism had a role to play in the downfall of not only her life but her marriage as well. She has resorted to stalking her ex and his new wife Anna (Rachel Ferguson) during her drunken episodes. While Tom is not innocent at all in this situation you have wonder how can someone like Rachel continue to spiral out of control daily with no additional consequences. During the entire film, I was wondering where are her friends and family to hold an intervention and save her?
During the film, Rachel has another drunken episode in which she drinks so much that she blacks out. She only remembers she wanted to go confront Megan about something she sees while she is on the train, which I won't spoil for you. The next day Rachel wakes up and realizes that not only has Megan gone missing but she does not know if she has had anything to do with her disappearance. Against any sane person's judgment, she decides to try to  solve the mystery of Megan's disappearance, which turns to murder when her body is found and Rachel is one of the suspects.  The movie then takes you on a roller-coaster ride of twists and turns and manages to reveal some shocking secrets.
Overall, this was a good film but it could have been even better. The movie is a little slow in the beginning but towards the end, it turns it up 10 notches. The casting for this film was great, but no one can match Emily Blunt's performance and that's ok with me. I will definitely say PAY to see this film in theaters. I know many will compare this film to Gone Girl, so if you need to know who wins then Gone Girl will be you answer. This film still stands well on its own which is why I will still encourage you to go see it.
Get your The Girl on the Train tickets in advanced here and don't get sold out. The Girl on the Train is in theaters everywhere 10/7. Have you seen this film? Share your thoughts below.