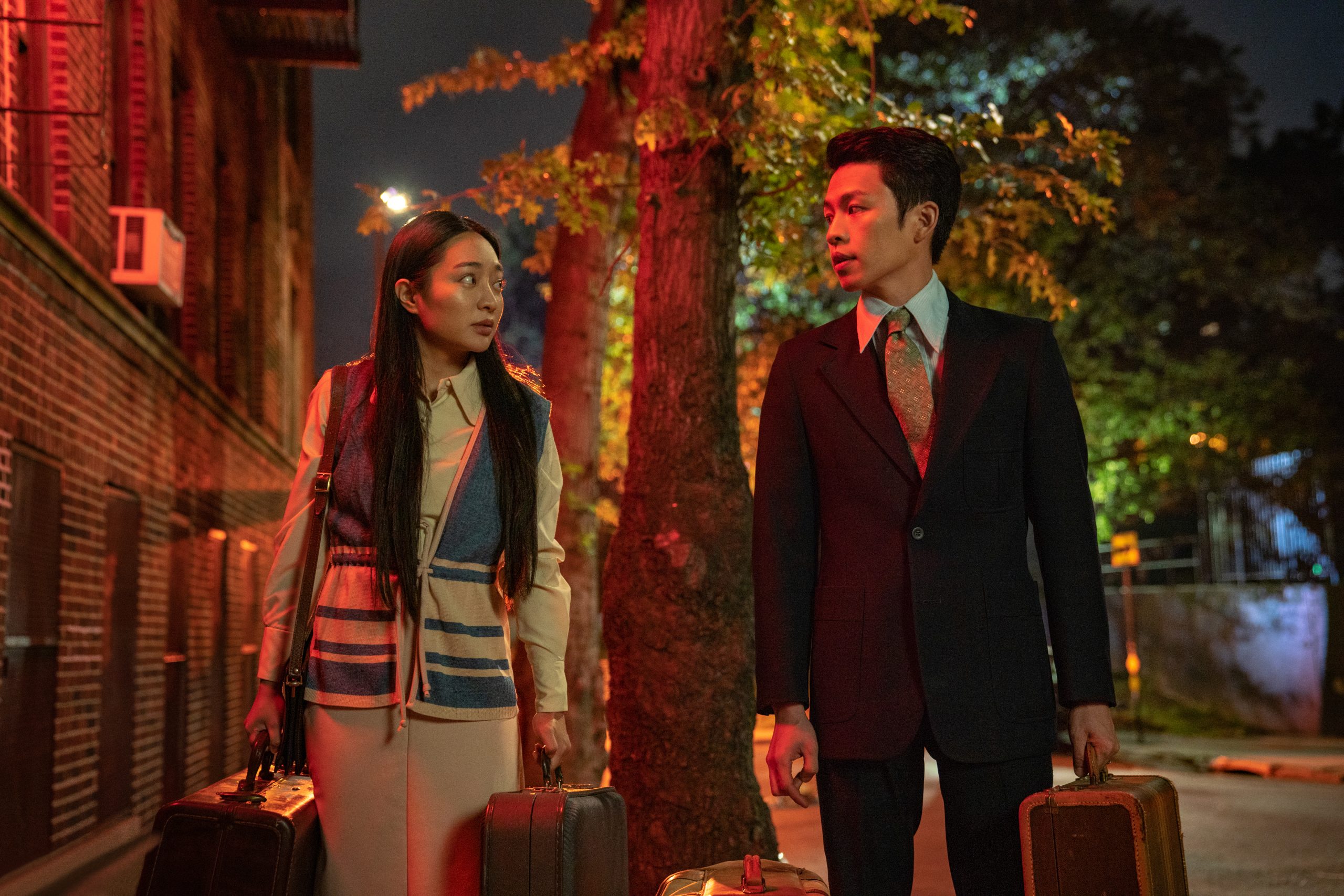 Who is this child running across a field? He is Grover or Pin-Jui. He's a Taiwanese boy living with his grandmother, after his father's death, while his mother looks for work. And he's alone. Tigertail, the story of this boy, marks the feature directorial debut for the Master of None co-creator Alan Yang. It's exhausting. It's frustrating. But it sneaks and pounces out of the tall grass to rip apart the heart: for a bleak but touching character drama that crosses time and place, and generations.
An older Grover (Tzi Ma) narrates Tigertail, which utilizes Taiwanese, Mandarin, and English. During its 92 minute runtime, Yang oscillates between the present-day man and his younger iterations. The elder Grover is broken, stoic, and lonely. He's recently lost his mother and is estranged from his daughter Angela (Christine Ko). This version is in sharp contrast from his former-teenage self. As a young man, he dated and danced with a girl named Yuan (Kunjue Li). They were reckless, then. Running out of a restaurant without paying so they both feel an adrenaline rush. But most of all, they were in love.
In the scenes between Grover and Yuan, Yang and his cinematographer Nigel Bluck pull inspiration from Wong Kar-Wai's In the Mood for Love; drenching sets in provocative red lighting while Yuan seductively dances with Grover in her red cheongsam, as he tells her of his love for Faye Dunaway and rock music. Unfortunately, every other scene doesn't hold the same aesthetic. Instead, the film is too darkly lit, which nearly detracts from the narrative's drama by leaning too heavily into representing the present-day Grover's gloomy mood through the composition's lighting.
Tigertail also separates time and place and links them to abandonment (emotionally, physically, and culturally). Like Grover's mother physically abandoning him to begin the film, and again, later on, he emotionally leaves both his wife (played in two timelines by Fiona Fu and Kunjue Li) and his daughter. Moreover, as time and place change—he ages and moves to America—he transforms, too. His adult persona becomes that of the disillusioned immigrant made embittered by the unadvertised and tarnished American dream not seen in movies and music, and by lost love, and to a point, a relinquishing of country and culture. He's made mute and cynical. Feelings and regrets that become mapped onto his daughter, alienating her in the process. Tzi Ma, throughout, adds dimension and a matching impenetrability to the character and family drama.
Considering Ma once again returns as the father of a daughter disconnected from her family's country of origin, many will obviously draw comparisons to his endearing performance in Lulu Wang's The Farewell, and to the film itself. However, unlike The Farewell, Tigertail doesn't completely mourn a cultural loss by the children of immigrants. Instead, Angela longs to bond emotionally with her distant father. The country of Taiwan and his mother are the mysteries composing Grover's character. They cover his ground like the blades of grass in a field of rice. But they are not the components that unmoor her. Grover is.
And as a matter of fact, if The Farewell is a film about the children of immigrants, Tigertail is about their parents.
To these ends, Ma portrays a broken man; a man who in turn oppresses an innocent wife and fractures his marriage, and soon-after damages his relationship with his daughter. Ma holds this unlikable husband and father and mournful son together, barely ejecting words from his mouth. One gets the sense that if Grover were to fully express his broken soul, the porcelain pieces of him would fall away and crash unto the ground. Grover feels that, too. And Ma makes those fears perceptible in every guarded sentence and his demure posture. He offers an incredible performance that expresses both stoicism and regret.
By the character study's final act; time and place; father and daughter; come together. Yang's narrative shifts from bleak and allusive to warm and frighteningly intimate. If The Farewell and Tigertail have anything in common or should be compared in any fashion, though they each stand on their own, it's their ability to nest inside the heart. It's the ability to extol the Asian-American immigrant story as rightfully universal and poignant.