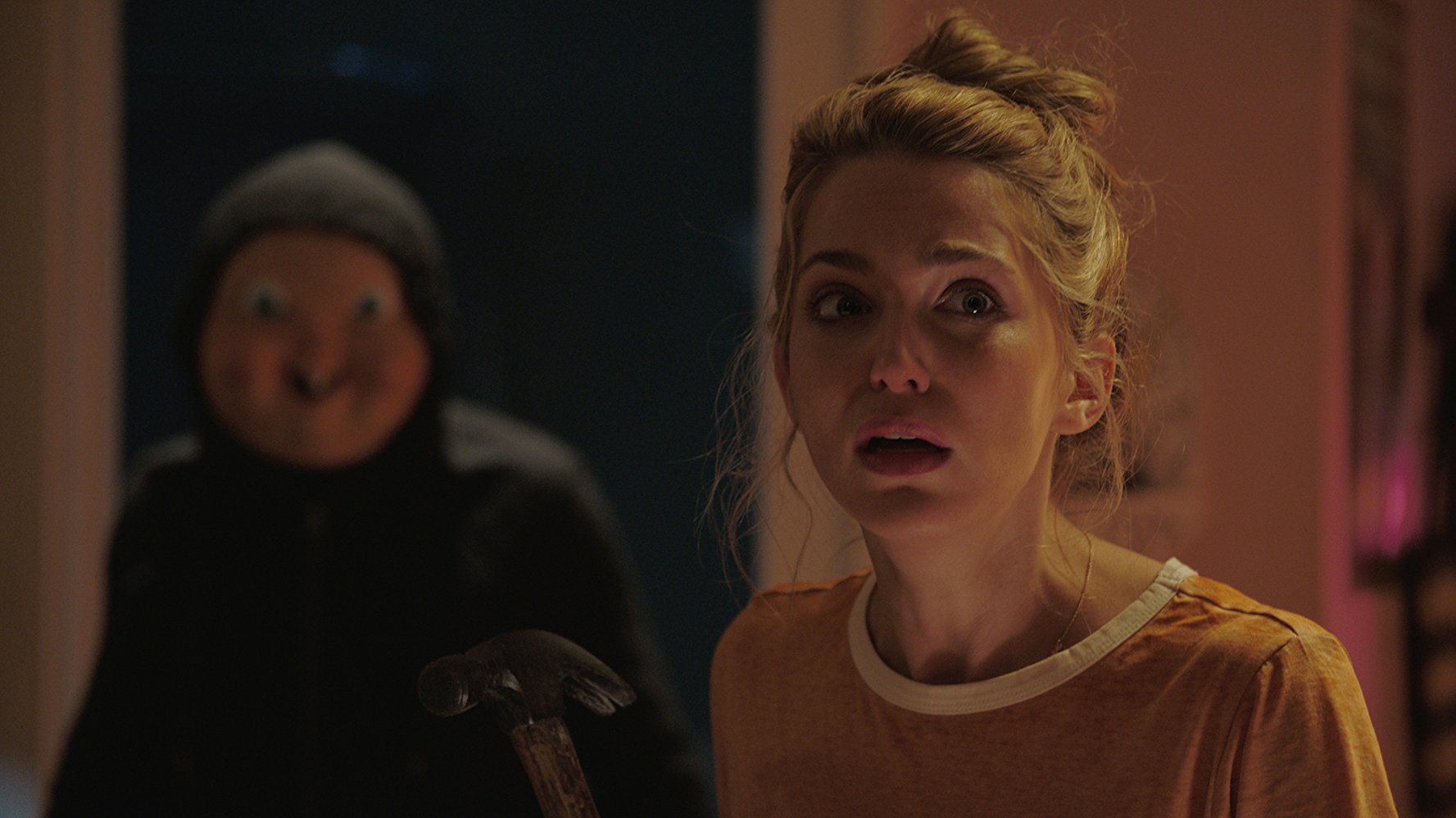 Happy Death Day is directed by Christopher Landon who you may know from contributing writing to Disturbia and the Paranormal Activity Franchise. Happy Death Day centers around Tree Gelbman (Jessica Rothe), a college student who wakes up on her birthday to find that by the end of the day she is murdered. She wakes up to find out that she is reliving the same day over and over again. Tree decides to take control of her unfortunate fate to find out who is the killer behind the mask.
Happy Death Day does not reinvent the wheel when it comes to time loop films. However, it does shock the audience when it chooses to divert from the all too familiar cliche horror moments. To be honest, I would not necessarily call this movie a horror film but more of a thriller comedy if that genre exists. Many audience viewers including myself went into this movie not expecting much more outside of gore and typical jump scares. What this movie gave the audience was an entertaining thriller that keeps the audience guessing until the end to figure out who the killer is.
I also enjoyed the lead character because she isn't the typical good girl who is being hunted by a killer. Tree is far from likable as the mean sorority sister who from the beginning has you hoping for her death to come sooner rather than later. This also helps with the plot to make it difficult to find her killer since she has offended so many people in her life.
Overall, I really enjoyed watching Happy Death Day. Universal has added a nice addition to their Horror genre even though many may disagree that this is a typical horror film. My recommendation is that you PAY to see this film in theaters but more so for a matinee screening. Even though the movie was good, it still isn't at the top of my list of the other films premiering this weekend.
Happy Death Day hits theaters this Friday, October 13th. Click here to purchase your tickets at Fandango so you don't get sold out.
Check out my video review on my YouTube channel below!