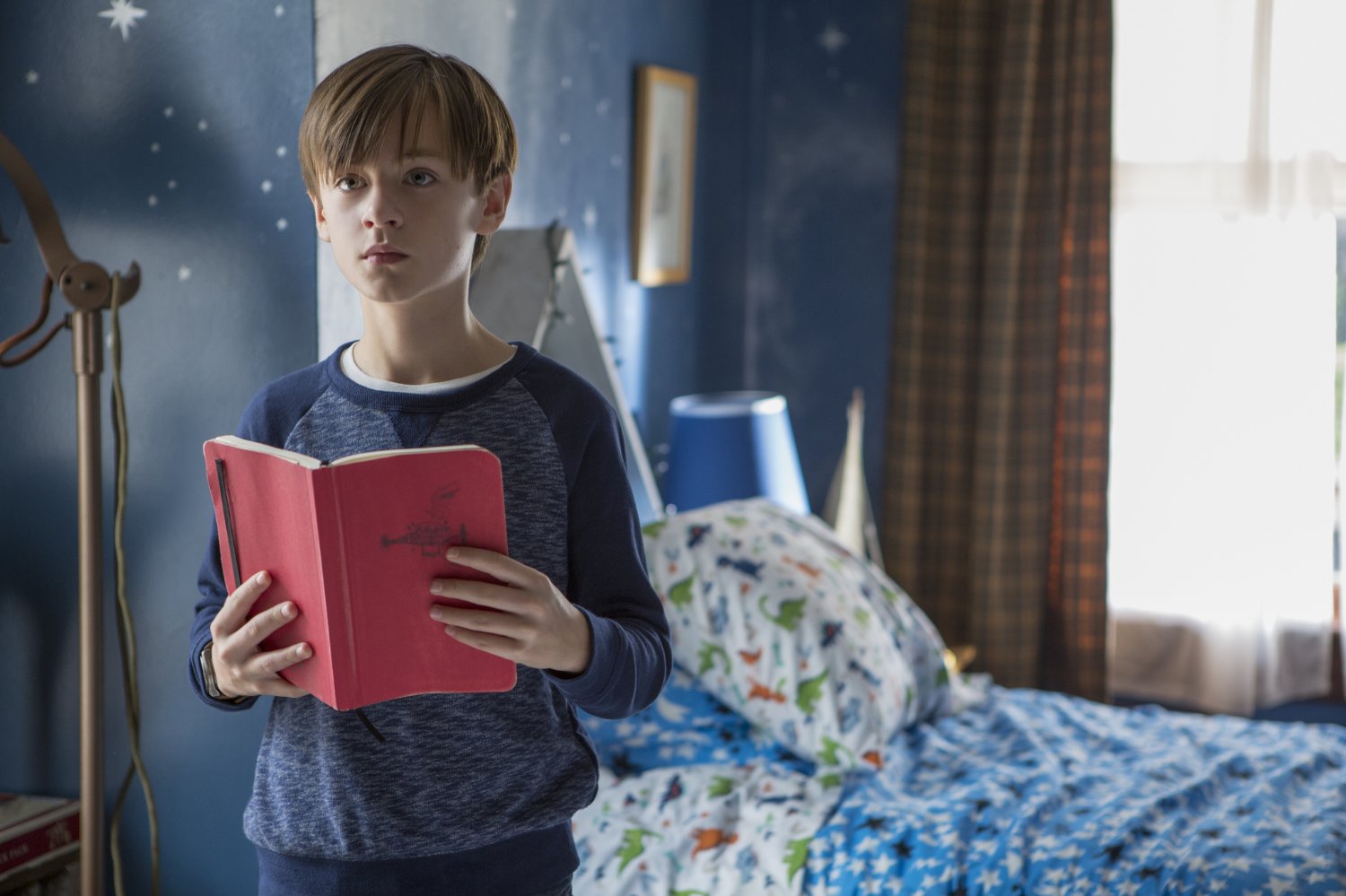 The Book of Henry centers around Henry Carpenter (Jaeden Lieberher), a smart and wise beyond his years, 11-year-old. He lives with his mom Susan (Naomi Watts) and little brother Peter (Jacob Tremblay). Henry notices that something is not right with his next door neighbor Christina (Maddie Ziegler) and tries to prove that she is being abused by her stepfather Glenn (Dean Norris). The only issue is that Glenn is the police commissioner and has the city wrapped around his fingers. Without circumstantial evidence to prove abuse is taking place, Henry enlists the help of his mother to save Christina from her abusive stepfather.
Jaeden Lieberher is amazing to watch in this film and truly connects the audience to his character. From his previous performance in 2016's Midnight Special and the upcoming It remake, he has a bright future in Hollywood. Naomi Watts is the laid back and fun mom we always wanted but also delivers a strong performance as a single parent trying to raise both of her sons the best way she knows how. What I enjoyed about this film was how it touched upon apathy surrounding our society today. This movie will challenge you to think of how our lack of concern effects those who are struggling for help around us.
I really enjoyed watching this movie and was happy to see the trailer did not give too much of the film away. This movie will definitely tug at your heart as you learn more about Henry and his courage to do the right thing. I would recommend you PAY to see this movie in theaters. I would like to also note that this movie is suitable to bring your children to as the movie does not go deep into the details of abuse. This is one of the best movies I have seen thus far in 2017.
The Book of Henry opens in theaters on Friday, June 16th. Click here to purchase your tickets at Fandango. Have you seen The Book of Henry? Share your thoughts on the film below!